Bhopal: Pinarayi Vijayan cancelled visit as he misunderstood 'Hindi'
Chief Minister was requested to return to hotel owing to security threat
Police said they asked the Chief Minister only to delay his visit
CPM alleged the police is giving flimsy excuse to save their face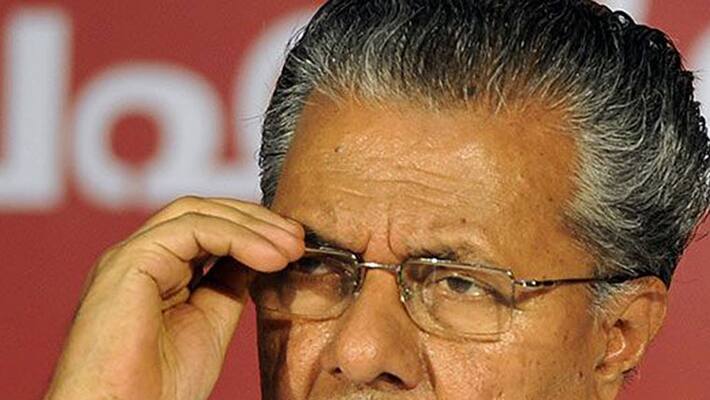 Just days after Kerala Chief Minister Pinarayi Vijayan was forced to cancel an event and return to the hotel following threats from Sangh Parivar cadres, the Madhya Pradesh police have come up with an explanation to save their face. They said the Chief Minister returned as he did not understand the explanation given by police, which was in Hindi. 
 
Times of India reported that Madhya Pradesh director general of police asked officials to look into the matter and file report. Following this, police reported that they did not insult the Chief Minister and only requested to delay his visit. The communication was made in Hindi, and this resulted in confusion, the report said. 
 
However, sources close to the Chief Minister said the police is giving a flimsy excuse for the unfortunate incident. Bhopal CPI(M) secretary was also with Vijayan. Don't he know Hindi? The Chief Minister was asked to return to hotel owing to security threat from RSS. Police cannot shift the blame from RSS, a source said. 
 
On Saturday, police stopped the pilot vehicle of Vijayan and asked him to return to hotel owing to a security threat. He was informed that a group of people are protesting against his visit. Following this, he had to cancel an event organised by Bhopal Malayali Association and Kerala Samajam. 
 
It is suspected that an alleged attack by CPM against a senior RSS activist in Thiruvananthapuram provoked Bajrang Dal and other right-wing activists.  
 
The DGP clarified that Chief Minister was asked to delay his visit in view of protests by Hindu outfits and that state police did not say that they won't provide security to Kerala Chief Minister. The precaution was taken to avoid any unpleasant situation. 
 
CPM described that it was an uncivilised action from Madhya Pradesh police, government and the RSS. They also said it was in violation of fundamental rights enshrined in the Constitution. It was also alleged that the incident happened with the knowledge of BJP national leadership. 
Last Updated Mar 31, 2018, 7:01 PM IST