Bengaluru theatre picks Telugu over Kannada, drops Pawan's 'U-Turn'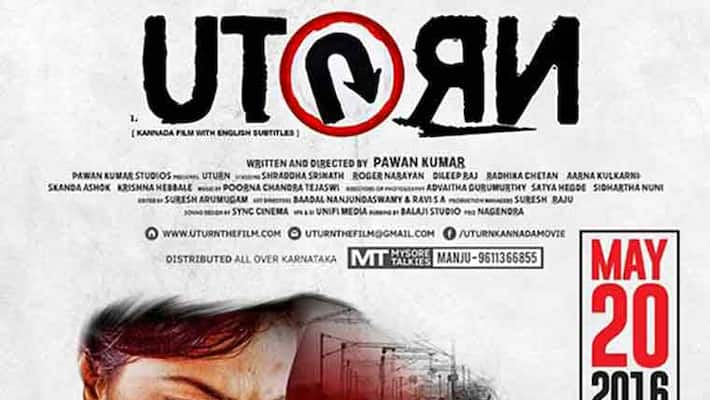 The poster-boy of crowd funding, Pawan Kumar's latest movie U-Turn is set for release in Karnataka on May 20. After the cult-hit Lucia, Pawan took two years to come up with his next film. Buzz about the mystery thriller has been high and the trailer is already a hit.
As the movie is crowd-funded, it has proven difficult to find scores of screens willing to play the movie. However, Pawan has earned a favourable reputation thanks to Lucia, which was a big hit and remade in Tamil as Enakkul Oruvan, with Siddharth in the lead.
Though this has helped Pawan garner a good number of screens for U-Turn, Bhoomika Theatre has refused to screen the movie as the owners believe the Mahesh Babu-starrer Brahmotsavam will earn them more profit. Both films are slated to release the same day.
The idea that theatres can only make money via 'mass' films has been receding slowly as movies like Thithi, made sans glamour and star-cast, have run to 'houseful' audiences. So one hopes that in time more theatre owners will make a U-Turn and screen Kannada movies with a difference.
Last Updated Mar 31, 2018, 6:40 PM IST