Bengaluru's Madivala lake to become South India's first biodiversity park
A 160-acre biodiversity park will be set up in Bengaluru.
The park will be developed around the Madivala lake area.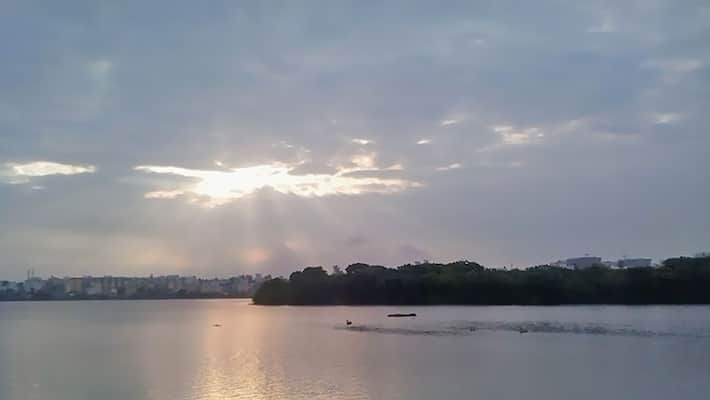 At a time when the green cover is shrinking in Bengaluru, this would come as a relief that the Lake Development Authority (LDA) will soon set up a 160-acre biodiversity park at the Madivala lake premises.
The knowledge commission of Karnataka headed by Dr Kasturirangan along with Professor CR Babu who created India's first biodiversity park in Delhi was the brain behind this project which the LDA  is taking it up.
Vidya Sagar, CEO LDA says, the lake bed measures 280 acres and has a wide variety of birds, aquatic life and huge trees. But the untreated or partially treated water, which is let into the Madiwala Lake, has adversely impacted flora and fauna along with the aquatic animals.
To improve this situation, the government had announced that it will develop the Madiwala Lake into a Biodiversity park on the lines  of Yamuna Biodiversity Park, to be set up at a cost of ₹24.7 crores.
"For this, a study was also conducted under the leadership of former ISRO chief, Kasturirangan. The government agreed to fund the project and the development of  280 acres of lake area. With this, in September we started work. Now fencing work is going in 160 acres dedicated for this purpose," he said.
The biodiversity area will house a nursery, butterfly park, an amphitheatre and also an educational centre.
At present, there is sewage disposal and encroachment problem. The 4.0 MLD capacity wastewater treatment plant is treating sewage water at only primary level. Due to this, waste water is getting into the lake. Once the BWSSB puts new 4 MLD capacity of the secondary treatment plant, the treated water can be let into the lakes," he said.
Last Updated Mar 31, 2018, 6:32 PM IST