Bengaluru's elite now to lose their encroached property
The order to evacuate 69 buildings of the Ideal Homes Layout - including the property of actor Darshan - is expected soon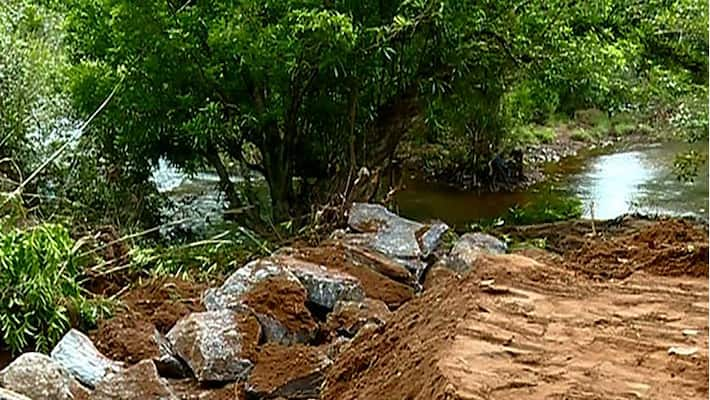 These properties include the house of Kannada Actor Darshan and SS Hospital, owned and built by Shamanur Shivashanakarappa, former minister of Karnataka.
Authorities are expected to give the Eviction Order within three or four days, and District Governance sources have confirmed to Kannada Prabha that a swift operation will be carried out once the order is given.
The move comes at the end of several weeks of controversy. While the BBMP initially carried out its demolition drive aggressively, bulldozing several buildings and homes over a weekend, the drive seemed to slow and finally halt once the turn came of the rich and famous.
The BBMP has claimed that it was not sparing the rich, merely 're-surveying' their lands.
Now, the district administration has finally made up its mind and eviction order is expected at any moment. If the Special Commissioner hesitates to carry out the task, V Shankar the District Collector himself will lead the anti-encroachment drive, it is said.
Earlier, Tahasildar and Sub Divisional Officer had submitted a report about government land that was encroached at Haddigida Halla, near Rajarajeshwari Nagar alleging that 7 acres and 31 guntas of land had encroached and this report was submitted to Hemaji Naik, Special DC, Bengaluru City. Recently, Kagodu Thimmappa, Karnataka Revenue Minister had inspected the spot.
Tahasildar's Report: In connection with land encroachment at Haddigida Halla, the District Administration had issued notices to 69 property owners, including film actor Darshan. Village Accountant and Revenue Inspector have personally served notices on them, as district administration had sought details regarding land encroachment.
Earlier it was said that if appropriate documents are not provided by property owners within the stipulated time, it would be inferred that the encroachment of said land was true. Now the special commissioner has consented for anti-encroachment operation; it is said.
Last Updated Mar 31, 2018, 6:59 PM IST