60 lakh vehicles in Bengaluru and no place to park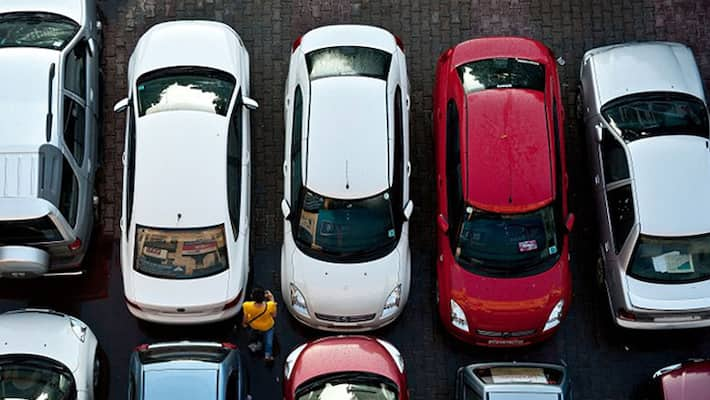 Most Bengalureans are accustomed to parking vehicles on the pavements in the absence of adequate parking lots in the city, a dilemma that has thrown traffic into chaos over the years.
The number of vehicles plying in Bengaluru was close to 60 lakh as on March 31, 2015, which is quite close to 88 lakh vehicles in the national capital, New Delhi as per media reports. Also, the density of vehicles in the city has been increasing at a rate of 10 percent per annum.
The public transport in Bengaluru is scarce and ill managed, forcing citizens to rely on private vehicles, adding to the city's already congested traffic.
The Bruhat Bengaluru Mahanagara Palike (BBMP) had earlier proposed paid parking lots, 'Pay and Park' which unfortunately failed. As a result, even the most law-abiding citizen has to resort to parking on the streets.
Had it been implemented, the project would have facilitated parking for at least 2,500 vehicles, that would be enough to generate a revenue of Rs 15 crore for the BBMP. 
Though parking lot exists in KR Market, Jayanagar 4th Block, MG Road and Rajajinagar, many people refrain from using them due to lack of proper maintenance.
The parking lot staff assume no accountability and neither is the safety of vehicles guaranteed, so paying a fee cannot be justified.
However, in many parts of the city the parking mafia is quite active and a fee is being charged illegally for parking. Sadly, the BBMP has turned a blind eye to the black marketing.
Adding to the city's parking woes, many builders fail to allocate sufficient parking space while constructing a new building and this has also led to resident parking vehicles adjacent roads.
Transport expert, M N Srihari said, "If the parking system is streamlined and owners of the vehicles are provided safety, then people too would respond positively."
Responding to the citizen's cries, Srihari has said that the BBMP is working towards resolving the issue in the coming days.
Last Updated Mar 31, 2018, 6:44 PM IST