Good news Bengalureans: City to get smart signals to beat the traffic woes
Adaptive traffic signal lights will be installed at the major 35 junctions in the city.
Through CCTV cameras this new traffic will operate.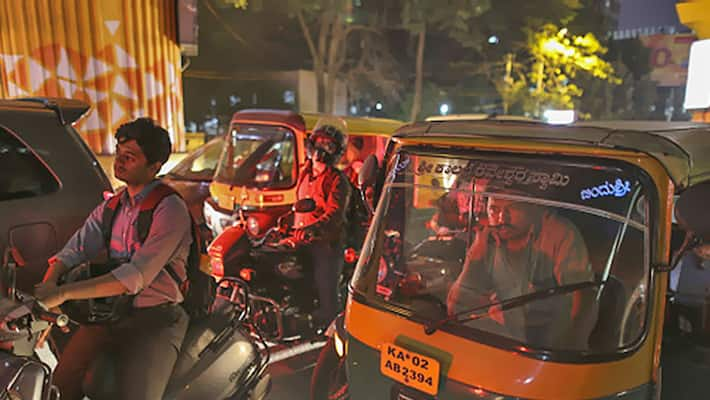 Bengalureans can heave a sign of (some) relief as the bumper to bumper traffic situation is expected to get better with the installation of new and smart 'adaptive traffic signal lights' at the major 35 junctions in the city. 
Apart from better traffic management, the new smart signals will also lead to the lessening of travel time, reduction in air pollution, and also reduce fuel wastage. 
The Additional Police Commissioner (Traffic) R Hithendra explained that these new signals are capable of sensing the traffic and accordingly change the patterns of the green and red lights whereas the traditional signals have the timings pre-programmed.
In other words, the adaptive traffic signal lights will regulate the waiting time on signals as per the number of vehicles. 
Also READ: At last, Bengaluru plans 'signal-free' zones within city
According to officials, this is how this new system will work. In the selected junctions, CCTV cameras will capture the density of cars, count the number of vehicles and also regulate the waiting time on the signal. The cameras will also transmit the same to the central server, and the Traffic Management Centre will be monitoring the flow of traffic to avoid any congestion. 
These new signals are expected to be operational in next few months. 
Last Updated Mar 31, 2018, 6:40 PM IST