Bengaluru saw most number of crimes in 2016
Crime rate spiked in the city in 2016.
Atrocities against women and children have decreased.
Over 20,000 cases still need to be resolved.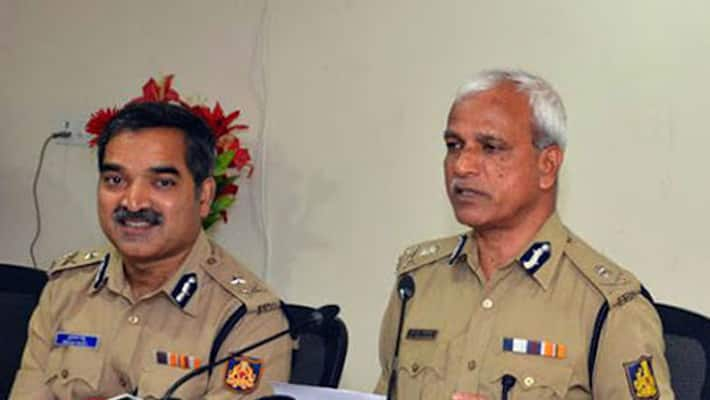 Bengaluru city police commissioner, SN Megharik, while releasing the annual crime statistics observed that there has been an increase in the case being reported on social media.
According to the report, there has been a total of 56,836 cases were filed in 2016 under IPC, CRPC and Police Acts and of these 36,439 cases were resolved so far.
He told that the crime rates have increased this year as the police registered the cases that are submitted through online social media also.
217 murder cases are registered this year which includes the murder of 26 rowdis, 13 senior citizens, 5 single women. Nine murders took place in the city over financial disputes and 22 were murdered for extra marital affair.
After the demonetisation 10 note exchange cases have been filed and ₹ 5.5 crores has been confiscated. The top cop also noted that 8 cops have been dismissed from the service for actively involving in note exchange dealing.
Out of the total cases registered 20397 cases are still in pending. The commissioner told that the police will form special teams and probe the pending cases.
The commissioner told that this year witnessed more number of protests compared to other years like farmers protest, garment workers protest, cauvery protest, Amnesty protest etc and said that the police have managed law and order efficiently during these protests.
"During the Cauvery protest most of the people who participated in the protest were people with criminal backgrounds and more than 100 on duty cops were injured. Hence we had to do firing at 10 places. RSS worker Rudresh murder protest was about to take a serious turn. But the police handled it efficiently" he said.
This year the police have recovered 200 stolen mobile phones out of which only 8 are handed over to the original owners. Remaining phones are still with the police as the owners have not come forward to file a complaint.
The commissioner told that the police have introduced e-lost report app and the people can file complaint online through this app.
Crime stats:
| | | | | | | |
| --- | --- | --- | --- | --- | --- | --- |
| Cases | 2014 |   | 2015 |   | 2016 |   |
|   | Cases filed | Cases found | Cases filed | Cases found | Cases filed | Cases found |
| Murder | 239 | 224 | 187 | 181 | 226 | 204 |
| Decoity | 53 | 46 | 47 | 41 | 97 | 72 |
| Robbery | 536 | 387 | 350 | 272 | 522 | 247 |
| Chain snatching | 2502 | 707 | 2462 | 639 | 1946 | 225 |
| Theft cases | 685 | 627 | 772 | 649 | 987 | 655 |
| POCSO | 302 | 299 | 276 | 272 | 280 | 262 |
| Rape | 112 | 111 | 114 | 114 | 96 | 86 |
| Cyber crime | 686 | 171 | 1039 | 191 | 741 | 100 |
Last Updated Mar 31, 2018, 7:01 PM IST