Bengaluru police stations turn in vast junk yards
Bengaluru police stations have close to 3000 vehicles piled up.
The vehicles, which lay in the open, are breeding ground for rodents.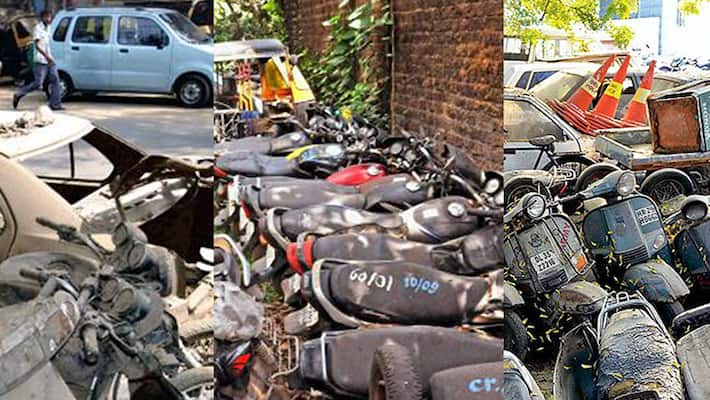 Bengaluru has thousands of vehicles lying uncleared at 102 police stations across the city, due to delays in court proceedings. These seized vehicles, which are actually 'evidence' in various crimes or accidents, are simpoly piled up outside stations, making them a perfect abode for rodents.
 
Earlier the rodents use to feast on the pending files at each station, but they have apparently changed their preferences to the leather and rubber in the vehicles. 
 
Police say even owners refuse to take the vehicles back once the cases are cleared, as the wrecked vehicles have usually lost all value. 

"In many cases, the court trial takes time. Till such time, the vehicles have to be under the custody of the respective station and then the owners have to get it released. For unclaimed vehicles, a gazette notification has to be issued and then paper notification should be issued for auctioning purpose. These takes time and hence vehicles get piled up," said Bhorlingaiah, DCP South East Division.
 
According to the reports, about 2,931 vehicles were lying uncleard from police stations across the city. In places like DJ Halli or JJ Nagar, where the roads are small, the piled up vehicles are dumped on the footpath.
"The junk are spilled on footpath, this causes inconvenience to other motorists and pedestrians. Despite several requests, police stations take time in clearing the junk," said R Sampath Raj, BBMP Corporator from DJ Halli. 
 
Last Updated Mar 31, 2018, 6:45 PM IST