Bengaluru may soon lose 'Garden City' tag, courtesy BBMP
There are over 1,200 public parks in Bengaluru.
Bengaluru is known as 'Garden city' for its beautiful parks.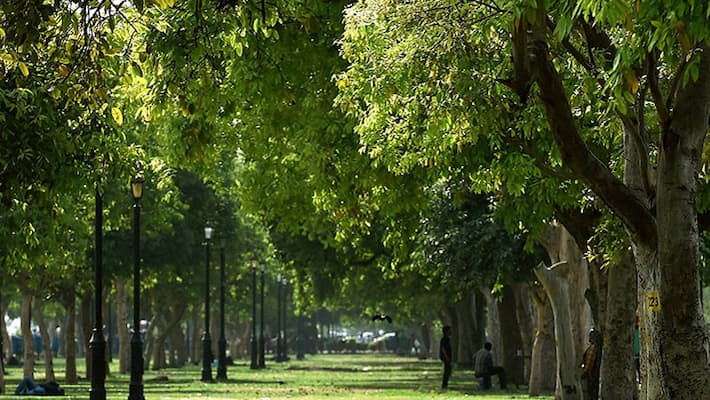 Bengaluru may soon lose the Garden City tag, all thanks to the Bruhat Bengaluru Mahanagara Palike. It now emerged that the BBMP has failed to clear dues to the tune of ₹21 crore to horticulture contractors, who have not been paid in the last two years.
They have now threatened to discontinue their services.
There are about  60 horticulture contractors and each is responsible for maintaining at least 4 parks under BBMP limits.
Chirta Priya, President of the BBMP Horticulture Contractors Association says, any work taken in BBMP limits results in delay in payment but the contractors did not think in their wildest dreams that the payment will be held for two years.
"Many of them have mounting debts to clear. These facts were presented before successive BBMP commissioners and Mayors but nothing has changed. We have even given a memorandum to newly elected Mayor and in case if there is no progress by end of November, the BBMP horticulture contractors will stop maintenance of parks," he said.
There are 1,200 parks under BBMP limits.

Chirta Priya has about 8 parks that he supervises and is supposed to get about ₹2 crores from BBMP.

Echoing similar sentiments, Rajendra another contractor says, he has to give salaries to five of his gardeners and from last two years he is borrowing money from private money lenders and has even pawned his jewels to pay salaries.
"I am helpless now and I cannot pay salaries to gardeners and if the BBMP fails to release the amount then I am not going to take up further maintenance of parks in my custody," he said.
G. Padmavathi, City Mayor agreed on the delay in payment and said, the dues were held from 2014 when the BBMP was ruled by BJP, which turned palike as 'pauper'.
Congress and JDS which has come to power scrutinised all filed and has got government funds allocated to BBMP. "Orders have been issued to the Chief Account Officer's office to release the amount soon,"  she said.
Last Updated Mar 31, 2018, 6:48 PM IST