Beware! Toxic city lakes breeding poisonous fish
Sewage inflow into the city lakes is poisoning the fish
Fisheries Department say lakes are free from contamination, but are willing to test samples of fish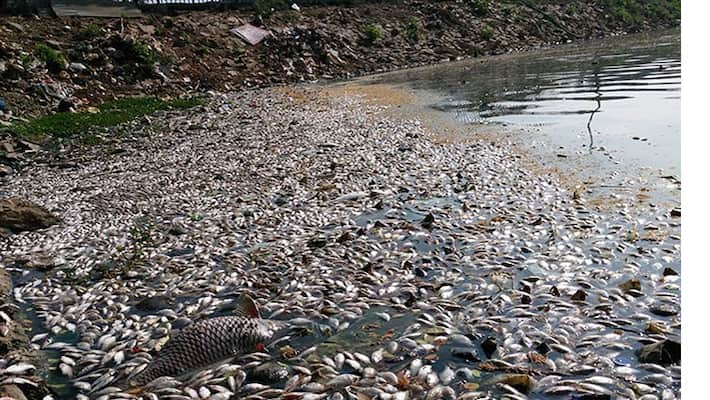 Local fishermen depend on lakes like Boddabidrakallu, Narsappanahalli and Vrushabhavathi and Byramamgala lake for fishing. Scientists and activists have pointed out that sewage inflow into these lakes is poisoning the fish and that is being consumed by the public.
Ram Prasad, Friends of Lakes, Convener, mentioned that in his field study he found that industrial effluents containing dangerous chemicals like mercury, chromium among others have been found in the fish that come from the lakes. However, the local fishermen are ignorant of their catch or its effect on the consumers.
"The lake with the worst case of pollution is the Vrushabhavathi lake. The people who buy fresh water fish in Bengaluru are at risk as these fish could end up on their plates," said Prasad
Time and again multiple civic agencies have been given representation to stop sewage and industrial effluents but no action has been taken as yet.
The official findings from the Fisheries Department are different from those of Prasad's. They say that when they conducted tests on these lakes, they found that the fish were free from chemicals and in case if people get samples, they were willing to analyse them. If anything was found to be dangerous, then they would ask the fishermen to stop fishing from these places and would then initiate corrective measures.
Last Updated Mar 31, 2018, 6:38 PM IST