Bengaluru doctor gives cancer patients hope for just ₹50
Throat cancer victims sometimes lose their voice box to the disease.
Many, especially the poor, cannot afford artificial voice boxes.
But a Bengaluru doctor has invented a device for just ₹50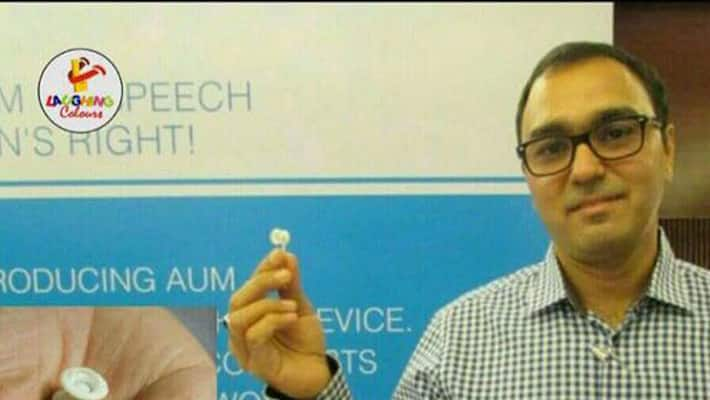 Usually, most oncologists write out a prescription for a costly voice prosthesis (voice box) to victims of throat cancer, who have lost the ability to speak.
However, Dr Vishal Rao from HCG hospital went back to his drawing room and did research for two years to finally come up with a voice prosthesis that only costs ₹50.
"We speak through our brain. Speech travels to our ear, get analysed as sounds in the auditory cortex of the brain. From there to the Wernicke area to Broca area and speech cortex. But cancer patients who lose their voice - this action are not possible. With this invention, patients can now speak," said Dr Rao.
India sees about 10 lakh new cases of cancer each year. Of these roughly, 25,000 cases are of the throat. Chemoradiotherapy saves the natural voice box in about 80% of the patients. However, patients with stage 4 throat cancer end up losing their voice box. And are too poor to afford an artificial box. 
Losing a voice box is a difficult situation. Patients suffer from four major problems - speech, swallowing, smell and breathing. 
They cannot breathe through their nose, but through a hole in their throat which opens into the lungs. They also have difficulty in swallowing or eating any solid food. 
But Dr Rao's invention lets them at least speak. And it is easy to fix in the throat.
Mansukhalal Suvalal Kothari, a 77-year-old patient from Maharashtra - who has not spoken over the last ten years and suffered pain, - spoke within 15 minutes after a small surgery that took roughly ten minutes. 
Before him, Sannathimmayya, a poor watchman from Chikkaballapura was operated on and given a voice. 
At a time when the cost of cancer treatment is proving to be a death sentence to patients even in first world countries, at in Bengaluru - patients can hope for a slightly better future. 
And all for just ₹50.
Last Updated Mar 31, 2018, 6:50 PM IST