Bengaluru police busts international credit card fraud ring
The police have arrested Neeta Manoj Kumar (33), and her associate, Kiran Krishnappa (34). The kingpin, Manoj Kumar, who is Neeta's husband, however, managed to escape.
The police investigations have found that the group amassed money to the tune of ₹6 crore.
A police team raided a house in Kasavanahalli based on a tip-off on Thursday and seized thousands of blank cards and machines used for duplicating credit and debit cards.
According to the police, the accused gained confidential details of international credit and debit cards on the 'darknet' (a network hidden from regular web users) and used the duplicate cards to make online purchases. The products were then sold in grey market, the police added.
The group only stole information from international credit and debit cards. The investigators found that the kingpin Manoj Kumar has been active for the last 14 years and is sort by police in Maharashtra and Tamil Nadu as well. The police also found that Major also has links with hackers in other countries, who sold him credit and debit card details.
Interestingly, the Bengaluru police only last year had arrested Neeta and Manoj, but they secured bail and continued to scam people on a much larger scale, said an official.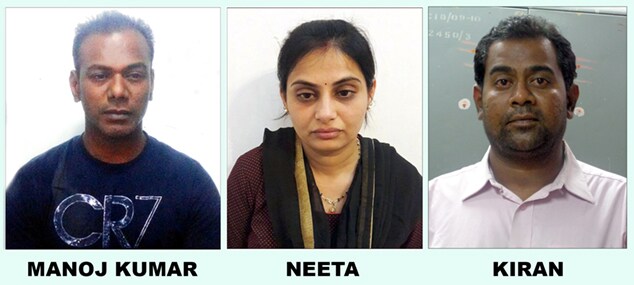 Materials seized
1 debit/credit card printer machine
1 debit/credit card reader and writer machine
2 card embossing machines
1 SIM card imaging machine
1 thermal printing roll
6 bank passbooks
9 debit/credit cards
16 cheque books
2 cars
Credit card holograms
22 EDC (Electronic Data Capture) machines
Over 2762 debit/credit cards without names or numbers
Last Updated Mar 31, 2018, 7:03 PM IST