Dangerous talks: 1.5 lakh violaters caught talking on cell while driving
Over 1.7 lakh booked for talking over mobile phones while driving.
The police will now impound the license of repeat offenders.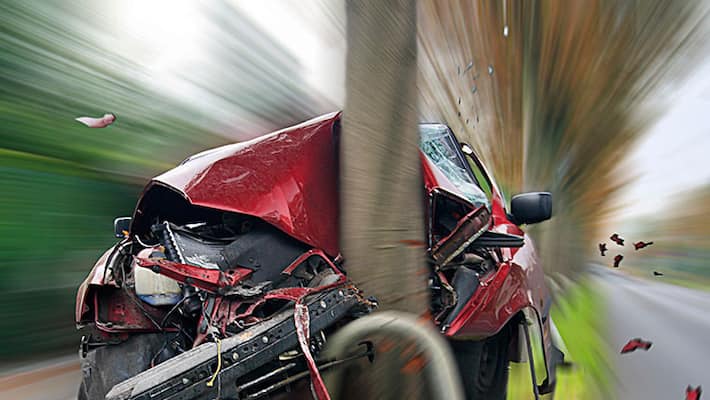 Despite the ban on use of mobile phone while driving and riding, the Bangalore Traffic Police have booked over 1.7 lakh motorist for talking on mobile phone while driving. The traffic police now will impound the license of repeat offenders.
As per the data from the Bengaluru Traffic Police, in the city so far this, 1.78 lakh people have been booked under Motor Vehicle Act for talking on phone while driving.
"At times, this habit may result in accident and result in either death or disability," said Dr Gururaj, HoD, Department of Epidemiology, Nimhans.
He also said that, it is time to enforce the deterrence like heavy fines and stringent rules like suspension of driving license.  

Dr Gururaj from Nimhans who has done a number of presentations on the road traffic accident and held awareness programs, condemned the use of mobile phone through hands-free and bluetooth set.
"Talking and driving or riding cannot go hand in hand as one is bound to loose control at some point of time," he said.  
Additional Commissioner of Traffic, Hitendra who has already directed to all the 42 traffic station under his limits  in City said, "For first time offense, the police men impose fine amount of ₹100 under section 177 of MV Act. We have now instructed to impound and send the license of repeat offenders and will be sent to transport department for suspension." 
The police also say that many people and educated person are involved in breaking of traffic rules. "Now that traffic department has been given instruction to intensify its checking drive, the numbers could swell," said a traffic constable attached to Whitefield Traffic Police Station.
In 2015, the Bengaluru traffic police had registered 2.7 lakh cases against those who were caught talking over phone while driving. There were 2.9 lakh cases in 2014.
Last Updated Mar 31, 2018, 6:37 PM IST