Bengaluru to clear buffer around lakes, drains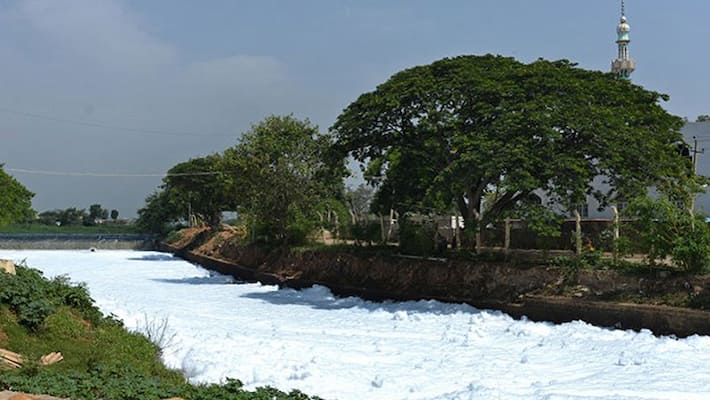 Against the backdrop of the National Green Tribunal (NGT)'s order directing buffer zones of lakes to be made free from encroachment, the Karnataka Government's house committee directed the Bruhat Bengaluru Mahanagara Palike (BBMP), the Bengaluru Development Authority (BDA) and the Revenue department to file a detailed report on the status of buffer zones, Rajakaluves and encroachers within 30 days.
Speaking to the press, KB Koliwad, who heads the committee, said, "The NGT has issued an order in the interest of the environment and it is paramount. Based on the order, we not only will look into lake encroachment issues, but the committee is of the view that even the buffer zones should be free from encroachment".
He opined that the dumping of garbage and construction debris, along with the encroachment of storm drains, should be stopped. "The officials who were present were asked to clear garbage and debris and stop the same from coming into the lake area and buffer zone," he said.
The committee also observed that construction was taking place in many buffer zones and directed officials to stop the same.
Read more: Bengaluru: Mantri Developers fined ₹114 crore for ecological violations 
Earlier, Namma Bengaluru Foundation, which is supported by MP Rajeev Chandrasekhar, petitioned the NGT over the encroachment of Bellanduru lake and its buffer zone by various builders. Based on this petition, the NGT issued the order directing the revision of buffer zones and also penalised the builders. 
The buffer zone details as per the NGT:
The buffer zone of lakes have been enhanced from 30 metres to 75 metres. The revised buffer zone for Rajakaluves is 50 metres, 35 metres and 25 metres for primary, secondary and tertiary canals respectively. The NGT also ordered that the buffer zone around Rajakaluves should  be measured from the edge and not from the middle.
Last Updated Mar 31, 2018, 7:04 PM IST