Belagavi mayor, deputy mayor missing
The first and second citizens of Belagavi have left the district in their government vehicles
Both the leaders are close to the Maharashtra Ekikarana Samithi,
They are suspected to be in Maharashtra
Siddaramaiah government contemplating on taking action on those disrupting Rajyotsava celebrations including mayor, Dy Mayor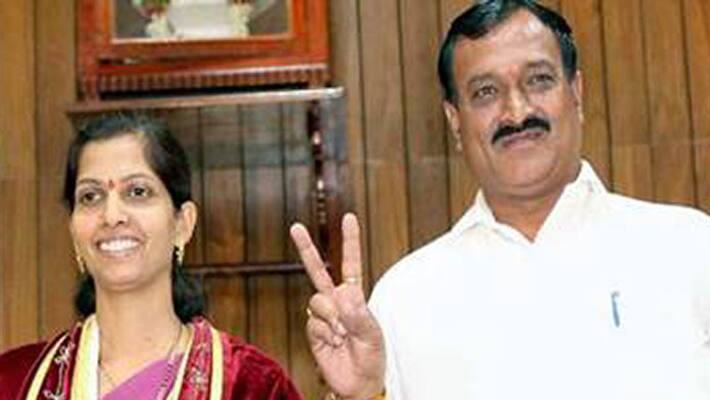 The first and second citizens of Belagavi have left the district in their government vehicles, said the DC.
Representatives are trying to get in touch with them through the phone, but none have been successful in reaching them so far, said sources.
Both the leaders are close to the Maharashtra Ekikarana Samithi, which is opposed to having Belagavi in Karnataka.
Sources said that both have used the Karnataka vehicle to rush to Maharashtra fearing backlash against them.
Pro-Kannada associations are set to file a criminal case against the mayor and deputy mayor. As the tradition of Belagavi goes, they are even scared that they will be smeared with black ink if they continue to stay here.
Meanwhile, Chief Minister Siddaramaiah has sought report from the Belagavi deputy commissioner in this regard. The government is contemplating on taking strict action against the duo.
However, in a severe setback to the Marathi supporters in Belagavi, the self-proclaimed spokesperson of Marathis in Maharashtra-Raj Thackeray has slammed MES for indulging in petty politics.
"I would not have tolerated such black days in my state if I was a CM of Maharashtra. I'd have taken severe action against such protesters," Thackeray said.
Looks like, safety of Sarita and Shindhe in Maharashtra is only a matter of time.
Last Updated Mar 31, 2018, 6:56 PM IST