Lady Luck turns beggar from AP a millionaire in Kerala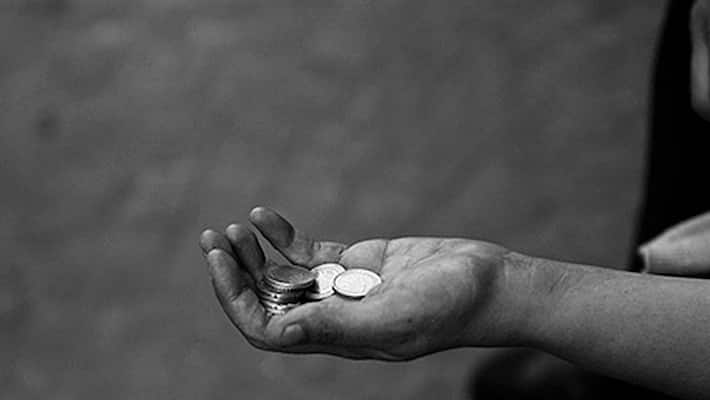 Life never really took off for Ponnayya. It was never kind. 
Still young and working hard to make ends meet, the 32-year-old masonry worker lost his right leg in an accident. He started begging to earn bread. 
But this time, luck was on his side. Ponnayya struck it rich by winning the first prize in the lottery draw of Kerala Government. 
A native of Korappad in Ananthpur district of Andhra Pradesh, Ponnayya was a masonry worker till his right leg was amputated after a granite block fell on his feet. To sustain a family, including wife and three children, he shifted to Kerala and started begging on streets. Homeless, the family, used to spend nights at the bus stand in Marthandam, Thiruvananthapuram.   
He did not give up hope and used to try luck in the Kerala lottery with little fortune, though. "I used to purchase lottery tickets for Rs 100 every day," says Ponnayya. 
Last week, he bought ten lottery tickets from a local vendor.
When the vendor came to know that one of the tickets sold by him had won the jackpot, worth Rs.65 lakh, he started searching for the winner. 
 A millionaire now, Ponnayya has no big dreams. He wants to return to his homeland, purchase a house and start own business.
 Ponnayya is now in safe custody of  police. They  took him to nearby bank for opening an account. But bank authorities did not accept the ticket raising technical reasons. He had no existing bank account.  Now the police officials are waiting for his relatives to arrive and complete the formalities. 
Last Updated Mar 31, 2018, 6:36 PM IST