BBMP's new commissioner promises rapid action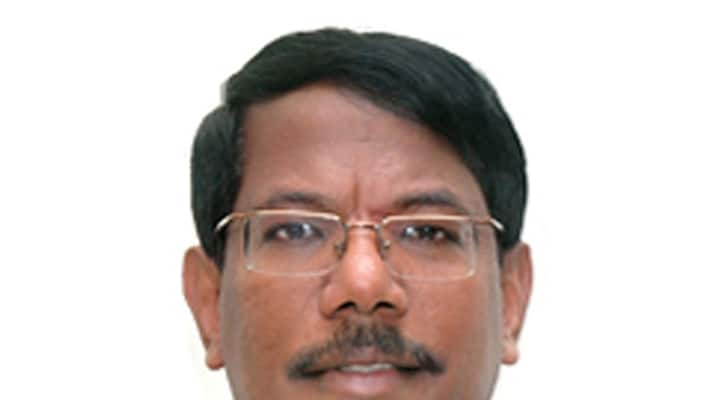 Bruhat Bengaluru Mahanagar Palike (BBMP) has a new commissioner at a time when it is confronting serious issues of garbage disposal, bad roads and stray dogs.
Manjunath Prasad, formerly Secretary, Agriculture Department, who will officially take charge of the civic body on Monday, outlines his priorities in a candid and exclusive interview to Newsable.
He also assures the city's residents that being a Bengalurean will help him better understand and address the issues that ail it.
On the garbage issue
"We have seven processing units and the stress will be on converting waste to energy. The segregation of waste at the source will be top priority, and awareness programmes will be conducted in all the 198 wards. The residents welfare associations will be roped in."
On the pathetic condition of roads

"The government has allocated Rs.412 crore for road repair work and work is going on. We will ensure that this is finished at the earliest. If required engineers will be asked to work at night and on Sundays to finish. There are issues with staff, however additional staff will be pressed into service during monsoon and night squads and patrolling will also be strengthened."
 
His top five priorities: "Better solid waste management. That is segregation of waste at source and converting the same into energy. Massive tree sapling activity. Rejunavation of lakes.  Better research mobilisation and to strengthen BBMP's IT.


On people evading property tax in Bengaulru
"Property tax can help the BBMP's financial condition. The revenue department has to bring in all those who are out of the tax net under its purview. For this purpose, the BBMP will work on its IT and software."
On the propsed strike by BBMP contractors
"I have read in the papers about this issue of pending bills to contractors. There will be great inconvenience if they stop work, hence BBMP will ask for some immediate financial assistance from government and will also release the  amount part by part, based on the revenue generation from property tax. We will also request the contractors not to stop the work."
On the stray dog menace
"Earlier, we had more dog-catching squads but the number has now come down.  As for now, I will soon call up a meeting with animal rights activists and their opinion will be taken and what best can be done to tackle this situation will be decided."
On the sorry state of public schools and hospitals
"The fund allocation for infrastructure for these institutions will be a top priority. In Mumbai, the municipality hospitals are the best. We are also facing staff issues. We will bring additional staff and post where ever is necessary."
On how BBMP plans to tackle open defecation (over 35,000 families in Bengaluru still don't have access to toilets)
"This is very sad.  Open defecation is a health issue and BBMP will not face any issue in fund allegations as there are various schemes available to build toilets for poor.  The challenge before BBMP is availability of land. We will discuss with the Slum Board to coordinate in identifying land for this purpose."
On the Rs.400-crore advertisment revenue scam
"There are various bylaws. All this have to be taken into account.  If there is a potential of revenue to BBMP it will go ahead to tap it and will not succumb to any pressure."
Last Updated Mar 31, 2018, 6:43 PM IST