Bengaluru becoming unlivable, why can't BBMP do anything?
Saving the city from impacts of climate change needs to be a priority.
This year the city is also facing unusual warmer winter as a result of climate change.
Public transport system needs to be better integrated to make them more convenient for commuters.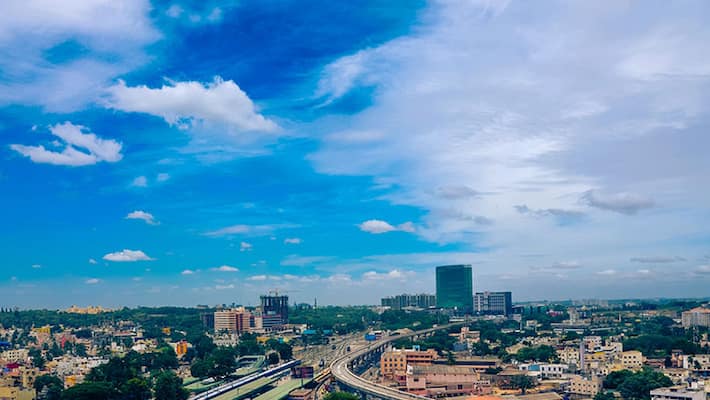 Bengaluru might be the Silicon Valley or the IT capital of India that draws many from across the nation as well as the world for professional reasons, but the civic issues of the city seem to be endless. From traffic, woes to water crisis to illegal construction to roads that need immediate work alongside some of the most well constructed office complexes is something that no one can overlook and needs urgent attention of Bruhat Bengaluru Mahanagara Palike (BBMP). 
Apart from these issues, there is another matter of concern that requires BBMP's attention is climate change of the city. However, since the city is going through rapid growth the BBMP is failing to cope up with the enhancement of the primary amenities and as a result climate change is not on their priority list. 
It is the effect of the climate change that once the city that used to grow apples under natural condition now requires artificially generated climatic condition to grow the same. 
Read Here for more: You can grow apples in Bengaluru, says Horticulture Department
In fact, this year the city is also facing unusual warmer winter as compared to the previous year. 
Read all about it here: Why is Bengaluru having an unusually warm winter?
Apart from devising plans to improve the cities climatic condition, BBMP also needs to work on the pedestrian paths around the city. Proper pedestrian paths make the city resident friendly and healthier. 
Even areas like 100 feet road in Indiranagar and Commercial Steet lacks proper pedestrian paths making it unsafe for people to walk around. Apart from this, to avoid waiting time on traffic signals, bikers are often seen using sidewalks to manoeuvre through adding more trouble for the walkers. 
Also, the public transport system in the city needs better integration to lessen commuter's inconvenience and encourage more people to use public transport. This will eventually help to improve the air quality by reducing vehicular pollution. 
A lot of civic issues of the city are results of chain reaction and BBMP seriously needs to look into their scheme implementations and make changes in their priority list before Bengaluru becomes unlivable. 
Last Updated Mar 31, 2018, 6:47 PM IST