BBMP spent crores on stray dogs, only ₹2900 on victims
Each dog gives ₹ 1500 profit for the agents in the name of ABC surgery.
Opposition parties urge the Mayor to curtail unwanted expenditure.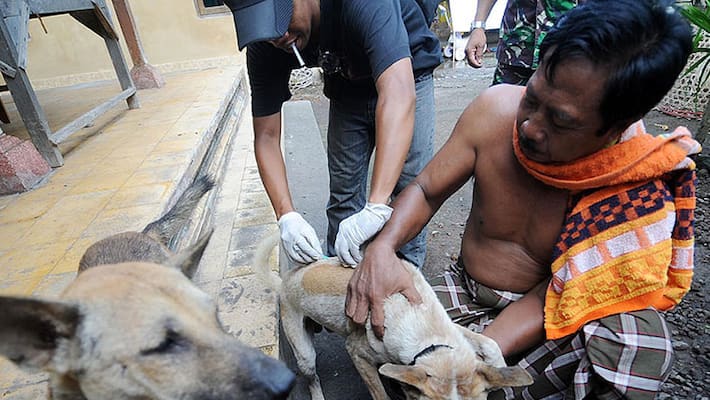 The stray dog issue has become an unending problem in the IT Capital - Bengaluru. In the last 10 years, at least 64 people have died and thousands have been injured in stray dog attacks.
Every year, the Bruhat Bengaluru Mahanagara Palike (BBMP) spends crores to control the stray dog population but that has not yielded any result.
 "Animal activists, Prani Daya Sangha and other NGOs are interfering too much in our stray dog operations. They are not allowing us to work. They'll come to the spots wherever we go and conduct operation. We have our own limits, we have to work as per the law" said G Padmavati, Mayor, BBMP
The BBMP has assigned private agencies to conduct ABC (Animal Birth Control) surgeries. For each surgery, BBMP pay ₹ 1500. In short, the BBMP spends ₹ 2.5 crores annually to control the stray dog population in the city. However, in all this the worst sufferers at the victims of the stray dog attack. In a shocking revelations, it was found that in the last one year, BBMP has spent mere ₹2900 in compensation for the victims.
Opposition leaders of BBMP allege that a big mafia is involved in stray dog operation and looting money in crores.
As per the law, the stray dogs can not be killed. The BBMP should catch the dog, conduct ABC surgery on them and should leave the dog back to its location. They say that BBMP is wasting its money since it not conducting operations directly and is handing over this operation to NGOs on contract basis.
BBMP records say that it is conducting ABC operation for 25 thousand dogs every year. But as per a survey, compared to last year this year the population of stray dogs has increased to 1.5 lakhs in BBMP limits.
Padmanabha Reddy, BBMP opposition leader, suggests the ruling party to conduct an investigation on how the stray dog population is increasing every year, in spite of its effort to curtail dog population.
"They show the documents saying that they are conducting ABC surgery to 25 thousand dogs every year. Then how the population is increasing every year? Are the agents and NGOs, who are assigned to conduct surgery are really conducting the surgeries?" he asks.
Last Updated Mar 31, 2018, 6:44 PM IST