Tables turn: Bank manager commits suicide over bad debt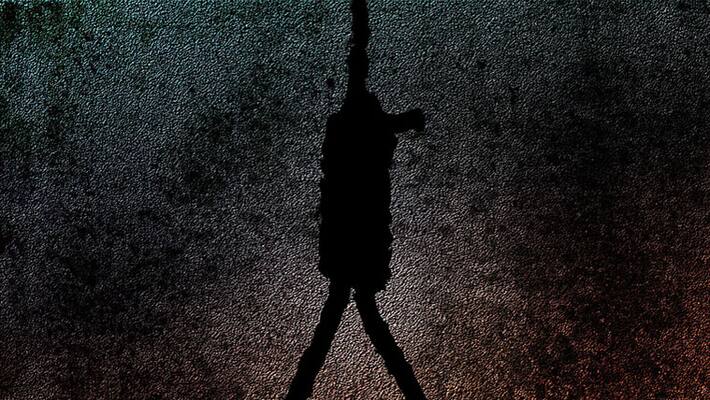 We have often read heart-wrenching stories about borrowers ending their life when they fail to repay a loan, but here is a strange story.
A bank manager from Bengaluru hanged himself after failing to recover loans from debtors.
M.V. Sudhindra Murthy, a resident of Jayanagar and the senior manager of Canara Bank hanged himself on Tuesday night, at his apartment in the dead of night while his family was asleep.
Initial police investigations reveal that he may have committed suicide under pressure from superiors and out of helplessness.
When Murthy failed to recover loans and the number bad debts increase, senior bank officials accused him of misusing the money, alleging that he sanctioned loans to debtors in a careless manner.
Bank authorities had earlier interrogated him several times and warned him that the bank would take legal action against him. Following these allegations the bank had also withheld his promotion. The humiliations drove him to take this drastic step.
The Tilak Nagar police station has registered a case of unnatural death.
"We have found the death note of Sudhindra Murthy and will be investigating into his call records as well.
From the face of it, it appears to have been a successful suicide attempt. However, we will still dig deeper into the case," says Boralingaiah, DCP, South-East division.
Below is the death note that the police uncovered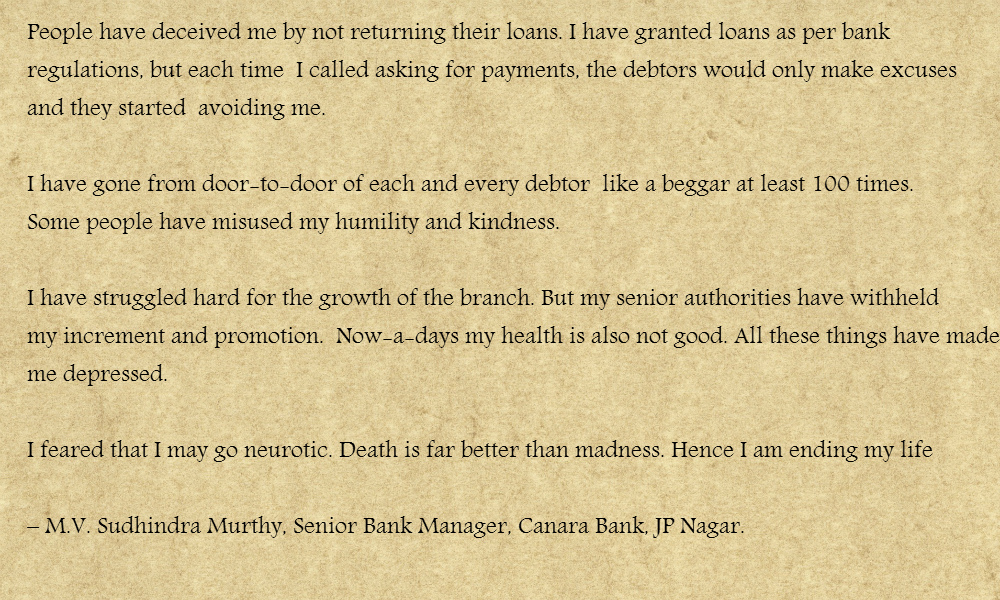 Last Updated Mar 31, 2018, 6:58 PM IST