Bengaluru set to 'save the planet' on Earth Day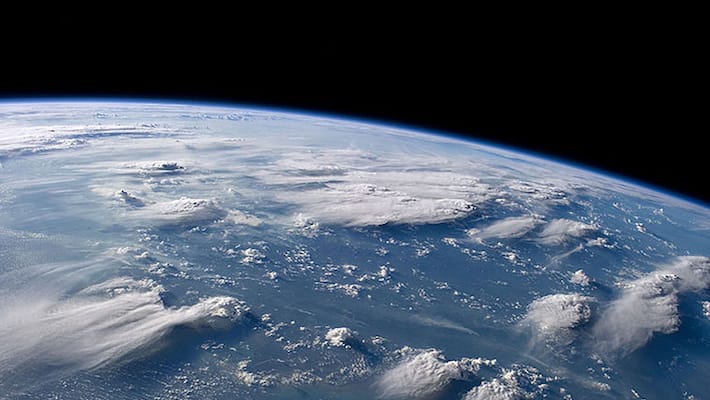 Amidst the unbearable temperature rising in the country, Bengalureans are trying to make a difference this Earth Day.
The soaring temperature in Bengaluru has made its residents realise the changing climatic conditions in the city. Various organisations and individuals in the IT capital of the country have made plans to create awareness on saving the planet from extreme climate change which has become the need of the hour.
One such entity that has taken an initiative is Chai Point, a popular tea joint, which has started giving out free samples of tree saplings with every order to encourage greener living spaces in Bengaluru. Each sapling planted into mulch made from left-over tea leaves and packaged in used paper cups.
Another organisation that has taken a step forward to 'Save the Planet' is the Apple Premium Resellers (APR) in India. It has launched a recycling programme in which users can deposit used electronic goods in exchange for a discount of upto ₹1,000 or a 50% off on Apple accessories. The scheme, however, has not been initiated by Apple but by some of its premium resellers.
This service is available with APRs such as Imagine, iZenica and Unicorn among others, between April 18 and April 22 in Bengaluru, Mumbai and NCR. Other than APR's recycling programmes, Apple has also launched a host of offers on its App Store which features environment focussed apps.
Other 'Earth Day' events in Bangalore:
Citizen Science Art Movement for Climate Action – 'Nature is Art for Conversation' – opens for the third consecutive year.
When: April 22, 23, 24
Where: Karnataka Chitrakala Parishath, Bangalore
 
Tree sapling planting campaigns
When: April 22
Where: Haralur Lake
 
Short film screening 'Wrestlers of Western Ghats' by ILAA Photography
When: April 22, 6.46PM – 8.30PM
 Where: Rangoli Metro Art Centre, MG Road, Bangalore
Last Updated Mar 31, 2018, 6:49 PM IST