Moral Police! No leggings, jeans in medical college in Kerala
The Vice Principal of the College issued the circular on Thursday.
The dress code laid down separate norms for girls and boys.
Formal dress for girls means 'Saree and Churidar with hair put up!'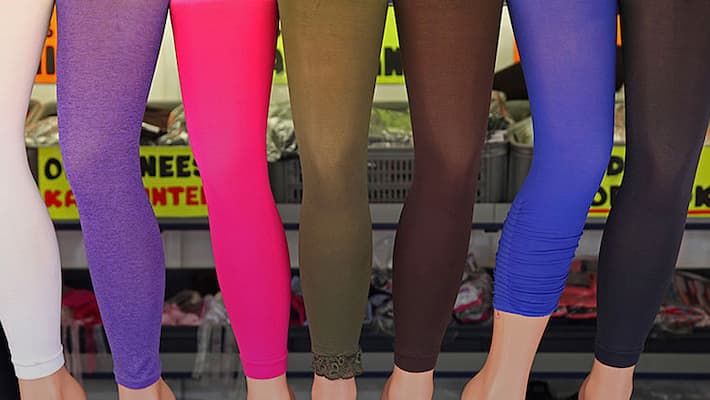 No jeans, no leggings and no noisy ornaments. Short tops, NEVER! 
The dress code of the Govt. Medical College at Thiruvananthapuram in Kerala has raised many eyebrows with its conservative and discriminatory stand.  
The circular signed by the Vice Principal of the college on 20 October 2016 clearly states that MBBS students, both male and female, should not come to the college in Jeans and Tees, or any other casual dress for that matter. The circular insists that the students should wear a neat and clean dress. 
It also urges higher ups to take necessary steps to make students follow the dress code that amounts to gender discrimination by insisting that girl students should wear "Churidar or Saree with hair put up."  No hairdo code for boys. But chappals, jeans, Tees and casual dress are not appreciated, irrespective of gender. (Interestingly, the third gender does not come within the purview of the circular!)

 
The 'leggings' had taken the social media by storm with netizens debating the issue threadbare a few months back in Kerala after writer Babu Kuzhimattom posted a slanderous tirade against women in leggings on his Facebook Wall.  Noted singer Yesudas had also invited criticism for urging girls to shun jeans. 
 Some private colleges had banned it, igniting a heated debate on the attempt to impose moral concerns of a section of the society on others. A College run by Muslim Education Society at Kozhikode in Kerala banned leggings, jeans and purdah last year. 
 
Last Updated Mar 31, 2018, 7:00 PM IST