Ballari's mining mafia angered by 'Ballari Durbar'?
Ballari district is famous for its mining mafia.
A film, titled 'Ballari Durbar' is set for release.
The director has been threatened anonymously.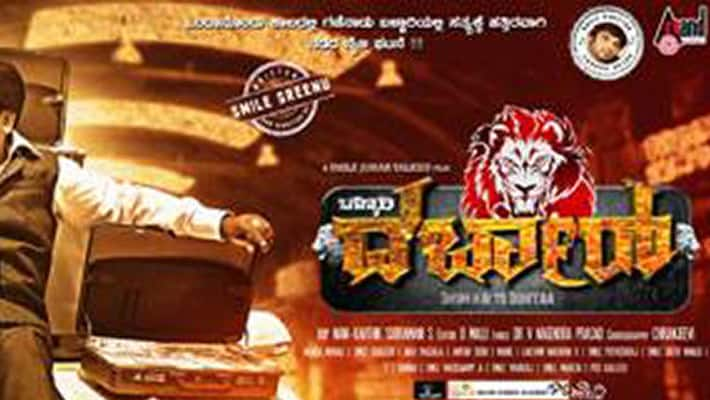 This time the young director Smile Seenu has received such a call. However he said he was not scared by such calls. His response over the phone, he said, was to tell the threatening person to speak after watching the movie.
The title of the film under question is 'Ballari Durbar'. When Seenu announced the title of the movie, it did not raise any concerns. But now that the shooting is almost over and the film is being promoted across the state, clearly it has caught the interest of those who feel the movie exposes them.
Presumably, that is why Seenu is receiving anonymous calls now.
He told the media that the anonymous person spoke to him in Telugu and enquired about the content of the movie, his intentions behind making the movie and whom he targeted in the movie. The anonymous person has also threatened him that he would face 'consequences' if any controversy is generated after the release of the movie.
However the director has responded that he hails from Ballari himself and has made the movie based on the reality of Ballari district. He has also urged the anonymous person not to disturb him like this again and has asked him to call after the release of the movie.
The director says that he doesn't know who the person was and what his intention to make such threatening calls was.
Ballari is famous for its mining mafia. Notably, referring to the Reddy brothers' stranglehold over the mining mafia in the district, the Lokayukta had titled Ballari district as 'Ballari Republic' in its report against the brothers.
Whether the movie exposes the mining mafia in Ballari or not, only the release will tell.
Last Updated Mar 31, 2018, 7:06 PM IST