Bad move? Karnataka plans to privatise Lalbagh
BCIC has shown interest to over Lalbagh.
The move has upset environmentalists.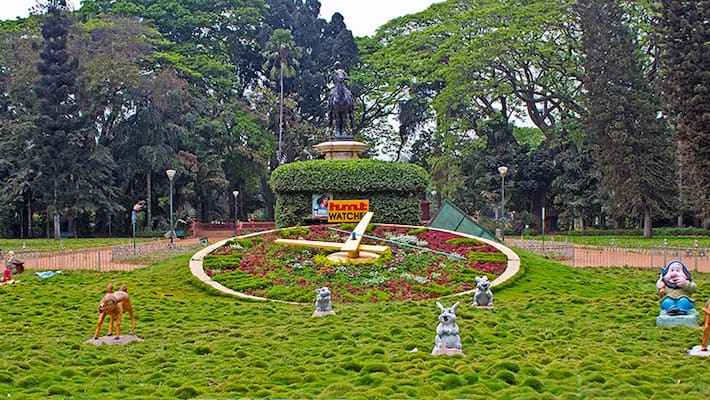 The Karnataka Government plans to assign Lalbagh, one of Bengaluru's main attraction, to a private agency under the guise of development.  
The Karnataka Government is said to have approached the Bangalore Chamber of Industries and Commerce (BCIC) to maintain this historic botanical garden, according to a report in Vijayavani.  
Dr MH Marigowda is probably rolling in his grave now. Known as the Father of Horticulture in India, Marigowda's dream project was Lalbagh but he was always opposed to the interference of both government or private bodies into the affairs of the horticulture department.
Now, the Karnataka government has expressed an interest to handover this garden to a private establishment. This decision has not been well-received by environmentalists.
"I was shocked when I heard that they are privatising Lalbagh. It is a scientific laboratory for Botony studies. When thousands of government officers are working in the Department Horticulture what is the need to privatise it?"  AN Yellapa Reddy, former special secretary, Environment and Forests.
Spread over 240-acres, Lalbagh is the most diverse garden in Asia, and is steeped in rich history. One of its many highlights is the famous flower show that is held bi-annually, and receives a lot of local and foreign visitors, and generates crores in revenue for the state government.
In such a situation, the question then remains why is the government so keen in handing over this botanical garden to private group. This, however, remains unanswered.
 
Last Updated Mar 31, 2018, 6:34 PM IST