Author Taslima Nasreen backs Allahabad HC's observation on Triple Talaq
Taslima Nasreen has been living in exile since 1994.
The author had to flee her country after she received death threats from Muslim fundamentalist group calling her work blasphemous.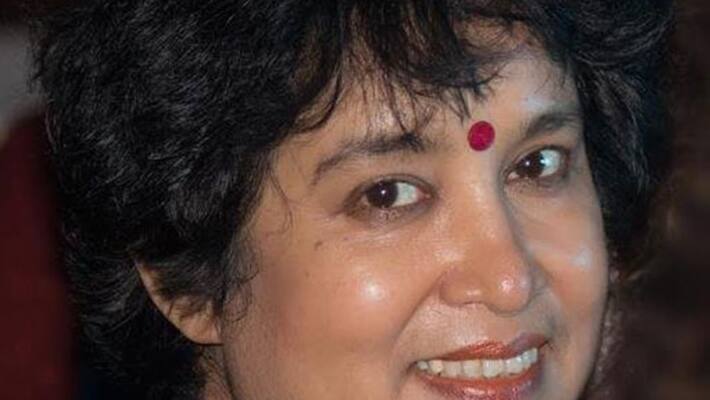 Controversial writer Taslima Nasreen has welcomed the Allahabad High Court's observations on triple talaq. The award-winning author was speaking on the occasion of the launch of her new book "Exile: A Memoir", in Thiruvananthapuram on Thursday. 

"We don't need any any personal laws based on religion. We need uniform civil code based on equality and justice," opined Nasreen during her interaction with media.
 In the event held amid tight security, Nasreen said she did not see any reason to ban women in Sabarimala and menstruating women should not be discriminated. 

Expressing her views on whether to allow women wearing churidar to enter Sree Padmanabhaswamy Temple in Thiruvananthapuram, Nasreen said imposing a dress code for women at places of worship is unnecessary. 

The 54-year-old Bangladeshi writer has been living in exile since 1994  after her literary work invited the wrath of radical Muslim outfits. 
Last Updated Mar 31, 2018, 6:50 PM IST