Tribal land in Kerala stares at massive drought
Health Department has warned of drought-related deaths in Attappadi.
Monsoon rainfall in Attappadi dipped drastically this year, recording a shortfall of over 90%.
Greens warn that the area is facing a big environmental tragedy.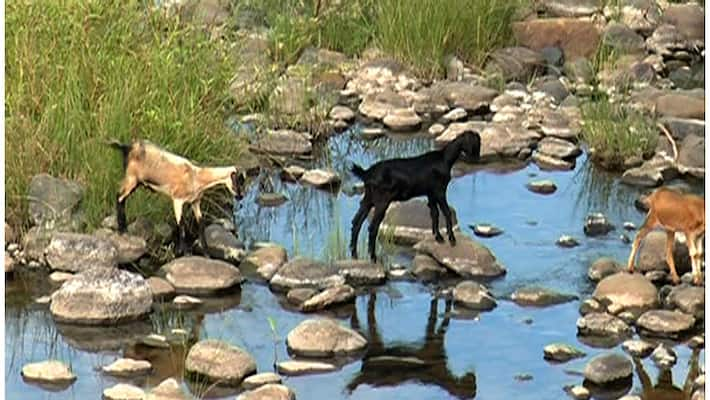 Attappadi, the tribal heartland of Kerala, is under the threat of a severe drought as monsoon clouds failed to bring showers to the denuded hilly area which is infamous for starvation deaths and abysmal infant mortality rate. Much ahead of summer, the Health Department has warned of serious problems, including casualties, due to the imminent drought. 
Two rivers (Siruvani and Bhavani) that provide water to the population of which tribes constitute 40% have dwindled to a trickle in most parts of Attappadi as the area recorded a dip of nearly 90% of normal rainfall this year. 
"If Attappadi usually makes headlines for starvation deaths and poor infant mortality rate, it will soon be in the news for environmental degradation," warned Radhakrishna Kurup, an environmental activist. 
The water level has dipped to more than 10 metres in wells in the eastern Attappadi, says Shaju GI, hydrologist. "There is a growing concern of desertification in the whole area, especially the eastern region," he warned. 
Interestingly, Attappadi in Palakkad saw the first major eco-restoration project- the Attappadi Hill Area Development Society (AHADS)- in the country. The Japan-aided project spent Rs. 219 crores in over a decade to green the hills. Nearly 13,000 hectares of land was brought under afforestation scheme as part of the project since its inception in 1996. But most of the area greened under the project now looks dry and wasted. Trees have all gone. 
"The thick forests of Attappadi are no more now. Ten to 15 truckloads of wood go down the hills from here," said Radhakrishna Kurup. 
Fearing that things are getting out of the hand in the tribal area, Health Department is pressed into action now. "The situation is very grave," Health Minister KK Shailaja told Asianet News. "Bringing drinking water to the tribal hamlets should be the priority now. The Health Department will take coordinated steps to this direction without delay," she assured. 
Last Updated Mar 31, 2018, 6:45 PM IST