Hi-tech ATM robbery: Romanian confesses to crime
Gabriel Mario confessed to have committed the burglary with the help of his four accomplices, according to police.
Police have sought the help of Interpol and other international investigative agencies to nab the other culprits.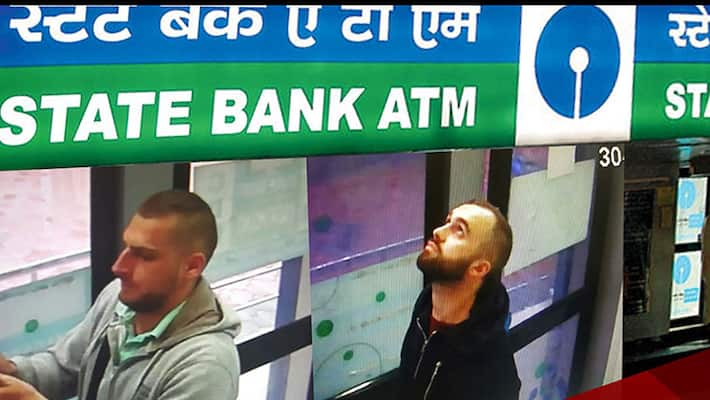 Gabriel Mario, the key suspect in the hi-tech ATM theft in Kerala capital, has reportedly disclosed the details about the modus operandi of the robbery to the investigators. Police sources also claimed that the Romanian also admitted to the crime. 
 Mario, who was brought to Thiruvananthapuram from Mumbai on Thursday, revealed that he worked as a taxi driver in Romania and was invited by his accomplices to join the ATM burglary. The gang made 50 fake debit cards with the data stolen using electronic device fitted inside  ATM counters. 

Mario was brought to Kerala by a special team of investigators on Thursday. Currently, under five days transit custody, Mario is being interrogated at AR camp. Police sources say that the suspect mastered the technology of skimmer device to leak information from Bulgaria. 
 
Also read: Cops identify ATM fraudsters; seek Interpol assistance
 
Confirming that there were four men behind the robbery, police revealed that Mario's statement that his accomplices had left India could be an attempt to mislead the probe. 
 
Also Read: Hi-tech ATM theft: Key suspect brought to Kerala
 
Mario was detained from Tunga hotel in New Mumbai on Tuesday after he made a fresh attempt to withdraw money from an ATM counter near Worli.
Another team of police officials are still in Mumbai to find out whether the gang received any local help. A similar case had been registered in Mumbai two years back. 
At least 50 bank customers lost their money on Sunday in a sophisticated ATM heist. The burglars installed the electronic device at the ATM counter and collected pin codes and card details. The customers raised an alarm when they started receiving text messages of bank transactions they never made.  
 Meanwhile, Union Finance Minister Arun Jaitley stated in Parliament that the Government would take up the issue of the hi-tech robbery with the Reserve Bank and take necessary steps to ensure ATM safety. Similar thefts had been reported from other countries as well. The government is taking the incident very seriously, he said in reply KC Venugopal MP who raised the issue in Lok Sabha on Friday. 
Last Updated Mar 31, 2018, 6:57 PM IST