Assailants hack BJP leader to death in Bengaluru, political murder claims BS Yeddyurappa
A Bharatiya Janata Party (BJP) leader, Harish, was hacked to death on the outskirts of Bengaluru on Wednesday night. The unknown assailants are absconding.
Police suspect family rivalry behind the murder of the BJP leader
However, BJP State President BS Yeddyurappa has termed this as a political murder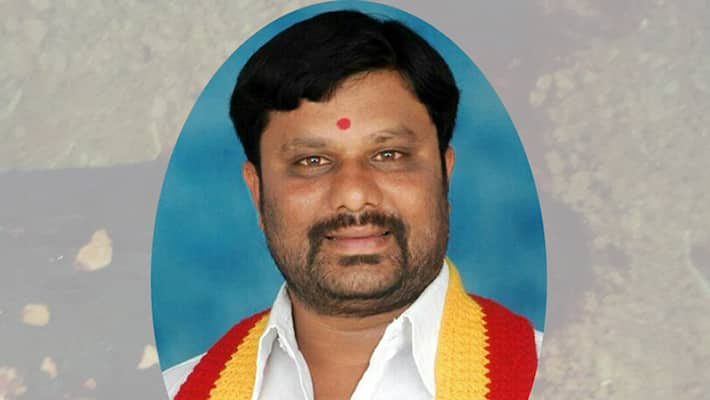 A Bharatiya Janata Party (BJP) leader, Harish, was hacked to death on the outskirts of Bengaluru on Wednesday night. The unknown assailants are absconding. 
Harish was president of the SC/ST Morcha of the BJP in Anekal. The incident took place in Heelalige village near Chandapura on Hosur Road. Reports say that the unknown assailants threw chilli powder in his eyes and stabbed him over 20 times with daggers.
Police suspect family rivalry behind the murder of the BJP leader.
Harish had a quarrel with Raju, Santosh and Sandeep who hail from his village. Harish had a fight with the three over fishing activities in the community lake. Allegedly, Harish's friends hurled stones at the houses of the three.
However, local BJP members claim this to be a murder for political gains. SP Amit Singh and DySP SK Umesh visited the spot. 
There have been some deaths of BJP members or party workers in the state.
Last year, a senior member of the BJP's Dharwad district panchayat in Karnataka was hacked to death by unidentified men while on his way to the gym.
Kithaganahalli Vasu, a BJP member of the Bomnasandra municipality, was killed by unknown assailants in March this year. 
BJP State President BS Yeddyurappa, who is in Kalaburagi, has termed this as a political murder. He said that three members have been killed in the state in the last six months and demanded a thorough investigation in Harish's case.
 
Last Updated Mar 31, 2018, 6:55 PM IST