Left to wrest Kerala from UDF; lotus to bloom: Asianet News pre-poll survey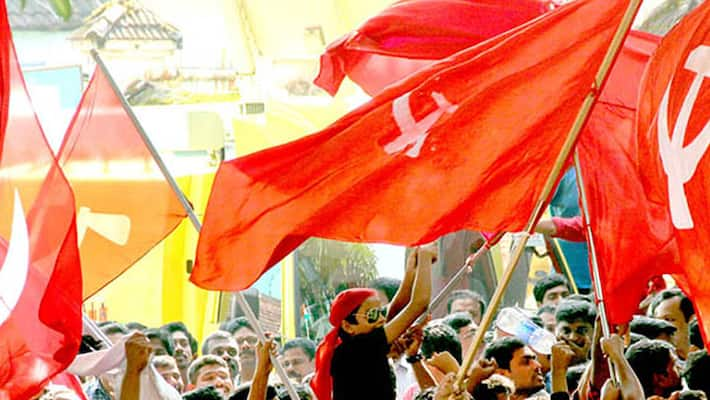 Asianet News C-Fore pre-poll survey predicts that the Left Democratic Front (LDF) will oust the Congress-led United Democratic Front (UDF) from power in Kerala, winning 75 to 81 seats out of  the total of 140 seats in the State Assembly.

The UDF will manage to win 56 to 62 seats, falling short of crossing the halfway mark, according to survey. It also predicts that the lotus will bloom in Kerala, finally! The BJP led National Democratic Alliance (NDA) will open account capturing three to five seats. 

Unseating the Congress led coalition in Kerala would also mean that the national party is left with only Karnataka where it holds power in the entire South. 
Projected Seats: 

LDF:     75-81

UDF:      56-62

NDA:      3-5
The surge of the LDF is propelled by a vote share of 46%. The UDF is predicted to get 37% while the NDA will gain 18% of votes. A swing of just 3% votes in favour of the LDF is making huge difference. 
Vote Share (%)

LDF-       40

UDF-     37

NDA-   18

Others- 5

 
The results of the survey also indicate that the UDF is fast losing its sway over the Hindu segment in the Kerala Society and the BJP is fast consolidating its influence over Hindu voters, the mainstay of the national party. While the UDF is projected to win 26% of the total Hindu votes, the NDA and its alliance partners is projected to win the support of 34% of Hindus. The LDF also fared much better than both the UDF and the NDA as far as Hindu votes are concerned, with a predicted share of 38% of the religious segment. As much as 68% of the Christians and 46% of Muslims rallied behind the UDF while the 23 Christians supported LDF.
Select questions and issues raised in the survey and how they responded: (Figures in %)
How do you rate the performance of Congress-led UDF government in the state?
Very Bad: 18
Bad: 21
Average: 38
Good: 16
Excellent: 7
How do you rate Performance of Oommen Chandy as CM
Very bad: 16
Bad: 23
Average: 43
Good: 13
Excellent: 5
How do you rate the perfomance oof the Opposition Parties?
Very bad- 10
Bad- 25
Average- 42
Good- 16
Excellent- 7
Who was the most responsible for exposing the government's failures?
LDF-33
NDA-BJP-BDJS- 19
Media- 48
Will the controversial land allotment orders be a setback for the UDF govt?
 Yes- 52
No- 27
No comments- 21
Do you suspect corruption behind the decisions taken just before the announcement of polls?
Yes- 51
No- 28
No comments- 21
Should all the orders taken by the government just before the announcement of polls be cancelled?
Yes- 46
No-28
No comments-26
Last Updated Mar 31, 2018, 6:37 PM IST