As temperature soars, mango yield suffers in Karnataka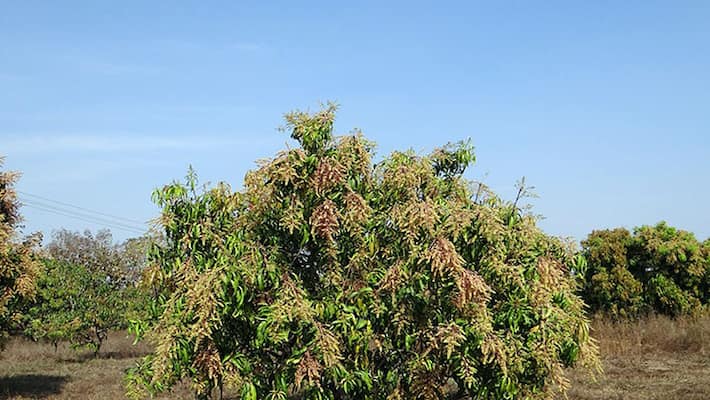 With average temperature reaching new highs in Bengaluru, it is not just people who are getting affected but also the mango growers around Chikkaballapur and Kolar districts - the largest mango growing districts in the state.
Due to lack of water, the mango growers in Chikkaballapur and Kolar districts, situated within 100 km from Bengaluru, are worried about poor yield this year.
Most of the mango groves in Kolar and Chikkaballapur  - spread across 14,500 hectares of land - have already dried up due to continuous drought for seven years.
Back in November last year, the farmers here heaved a sigh of relief when there was more than average rainfall during the flowering season. But now as the mango season approaches, the farmers are worried that if the drought conditions continue then their yield will be affected.
"Extreme temperature is affecting mango yield. Only rain can save them from this crisis. If not, there is no way we can save farmers from this as no medicine, pesticide can control the damage," says Gayathri, Deputy Director of Horticulture Department in Chikkaballapur.
The districts of Kolar-Chikkaballapur are known for their mangoes including Totapuri, Neelam, Malagova and Alphonse, which are also exported to foreign countries.
Currently, at least 1,500 farmers are dependent on the profit they get from selling these mango fruits. But the extreme temperature has dashed all their dreams and has left them in the lurch.
Experts say that if it doesn't rain within a day or two, these farmers will not even get the money they invested on the trees back. Rain is the only way to save them from incurring a loss.
Byrareddy, Director of Horticulture Department is hopeful that it would rain soon and the yield will be saved.
Last Updated Mar 31, 2018, 7:01 PM IST