As last hope, farmers sing to get Ambareesh back in Mandya
Actor-turned politician Ambareesh has not visited Mandya for more than three months
His silence over Cauvery water-sharing issue, farmers problems has irked people of Mandya
People staged protest by singing songs to his flex inside Ambareesh's office in Mandya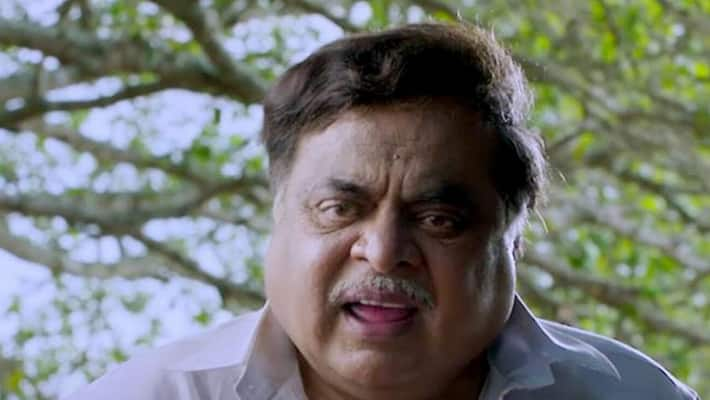 People of Mandya recently went into his office, placed a flex of the actor on his chair and started singing "Where are your our leader, we are dying of drought."
Ambareesh was considered as a godly figure in Mandya till recently. He had become the MP and minister from the same place. Currently, he is an MLA with the Congress Party from Mandya constituency.
He was the Minister of Housing in the state government from May 2013 to June 2016. Though he was in touch with the people, his appearances in Mandya started becoming bleak after he lost his ministry.
Even when the entire state was talking about the Cauvery issue, when the Supreme Court was asked to release water to Tamil Nadu, there was not even a comment from Ambareesh. As the Cauvery water is essential for Mandya people, Ambareesh was expected to talk on the issue.
Also Read: Cauvery row: where is Ambareesh?
However, he resurfaced after a month and apologised people for not speaking out on the matter. Like every other politician, he too promised the people of Mandya that he would be back soon.
Also Read: At last! Ambareesh makes it to Assembly, speaks for Mandya
This promise Ambareesh made on September was never fulfilled as people of Mandya are still waiting for him.
Thus, in the leadership of Janashakthi Vedike and Raitha Sangha, people laid siege to Ambareesh's office in Mandya and sang to him asking him when will he return.
They have submitted a memorandum to Ambareesh's flex to address their problem at least in the winter session of the assembly.
Meanwhile, ex-MP and considered as an in-party competitor of Ambareesh, Ramya has renovated her house in Mandya. So it looks like the people might favour Ramya instead of Ambareesh if he continues to ignore the people of Mandya.
Also Read: Is Ramya a new Mandya leader in the making?
Last Updated Mar 31, 2018, 6:53 PM IST