As KRS loses water, ancient temples re-emerge
The KRS dam is the main supplier of drinking water to the city of Bengaluru and surrounding areas
The newly visible monuments include Venugopala Temple, Narayanaswamy Temple and the Shrine of Subrahmanyeshwara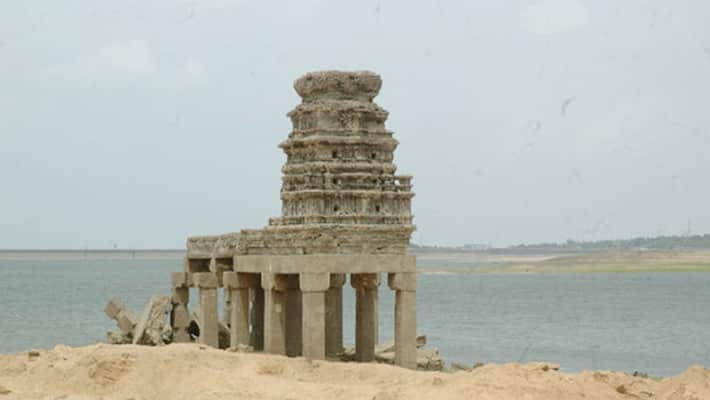 Villages, temples and monuments long lost under the waters have been emerging one by one from the Krishna Raja Sagara dam backwaters as the water level decreases with each day. 
Among many other once submerged monuments, the Venugopala Temple, Narayanaswamy Temple, Shrine of Subrahmanyeshwara and several inscriptions can be seen in KRS backwaters region, some of them after a gap of four years. 
These temples and monuments can be seen only when the water level decreases to 85 feet.
People from surrounding villages as well as tourists have been flocking to the KRS to catch a glance of these 'hidden' faces within the KRS.  Well, though the KRS has a shortage of water, at least tourists and visitors have something to see.
Last Updated Mar 31, 2018, 6:46 PM IST