Army guards turn tyrants, harass women
Guards at the Parachute Regiment Training Centre harass women, allege Modi Garden residents
Incidents of the army men calling the women at night, using inappropriate words are on the rise
Road constructed in 3 months dug up by army guards in 3 hours to inconvenience people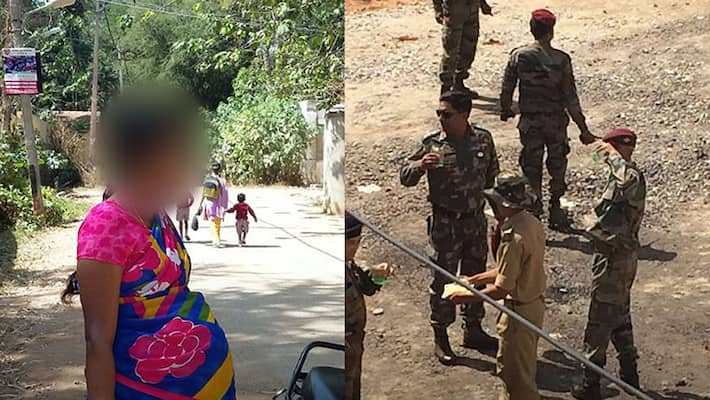 The women from the ex-servicemen's family are being mentally harassed by the defence guards lodged at the entrance gate.
Complaints of the army men calling the women at night, using inappropriate words are on the rise. These families of the ex-servicemen along with other families reside at the Modi Garden, which has now been occupied by the Parachute regiment Training Centre.
These women have to check out from the gate to drop their children to school, to go to banks, or post office. While checking inside these facilities, the women have to write their name, address and phone numbers.
This information is being wrongly used by the guards of the defence centre.
Savitha, a housewife at Modi Garden which is adjacent to PRTC in Bengaluru's Cantonment area says, "The guards at entrance gate do not behave well. They take the details of parents who come here to drop their children and call the ladies at odd hours and harass them.
"A few weeks ago, I received a call from one of the guards here, who said 'Hi darling'. When I confronted him, he just cut the call. Many women have faced such harassment from the guards at the defence training gate. While checking in or out of the gate, they even ask personal and uncomfortable questions. Disciplinary action should be taken against them," she said.
Parvathamma, whose daughter is an army officer says, "The military people have blocked the entrance from Kaval Byrasandra to JC Nagar Road despite the High Court order to keep the road open for public use. About 2,500 families who residing at Modi garden have to go through humiliation from these defence personnel."
"They pass comments at women. In fact, we had fought with the local corporator for three months and got a concrete road in front of the Modi Garden. But these army personnel, just dug the entire road in three hours, saying they were in charge of the place and they did not believe in having a pakka road."
"
A woman residing here had a miscarriage due to walking on this kaccha road,"said Parvathamma.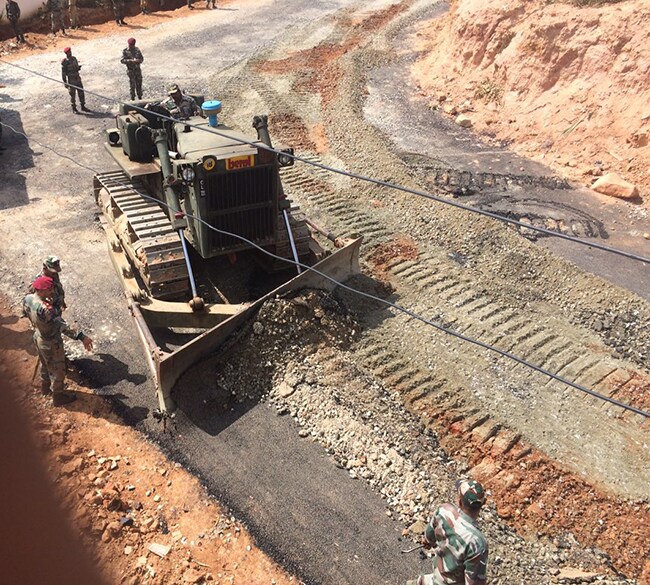 Minister KJ George, who had recently visited the residents, assured all help and is contemplating of taking the issue with defence ministry.  
Last Updated Mar 31, 2018, 7:02 PM IST