AK Antony challenges PM to wrap up Agusta probe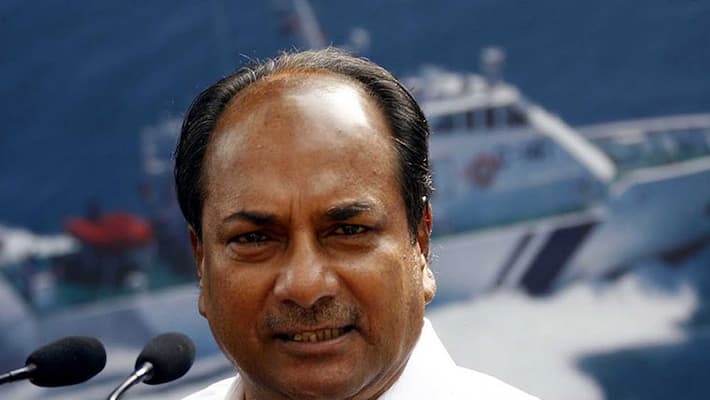 Senior Congress leader AK Antony, who is the star campaigner of the party in the state on Sunday, challenged Prime minister Narendra Modi to complete the investigation on AgustaWestland deal and initiate action against those involved, instead of targeting the Congress. 
 During a face-to-face interaction with the media at Ernakulam Press Club, AK Antony said the National Democratic Alliance (NDA) should go by the United Progressive Alliance(UPA)  government's decision to blacklist the company. 
BJP president Amit Shah, who was in the state last week as part of the poll campaign, targeted Antony on the deal asking him to reveal the names of those behind the corruption. 
Antony had acknowledged corruption in the deal in 2013.
On January 1, 2014, when the UPA government was in power, India had scrapped the contract with AgustaWestland for supplying VVIP choppers to IAF over alleged breach of contractual obligations. AK Antony who had  held the defence portfolio when the contract was awarded to the foreign firm in 2010 had also ordered a CBI probe into the deal after AgustaWestland chief Giuseppe Orsi was arrested in Italy for paying bribe worth Rs 423 crore to win the contract.
Last Updated Mar 31, 2018, 6:34 PM IST