Another murder? RSS worker found dead in Mysuru
Another BJP/RSS worker dies in Mysuru
He was last seen returning to his village after attending a meeting on Tipu Jayanti
Victim's family suspects murder over an accident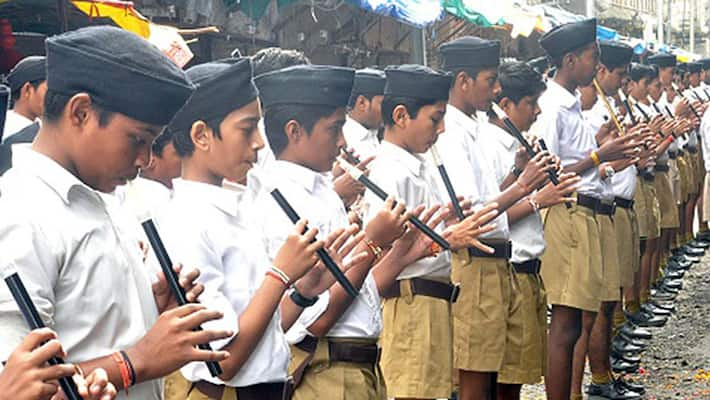 Around 7 pm on November 4, the SP of Mysuru Chennannavar got a call about an accident near Periyapatna. 35-year-old BJP worker Magali Ravi was found dead at the location. He was last seen returning to his village from Periyapatna on his bike. Scratch marks on the motorcycle and marks on the road have been recorded by the police. However, the police have registered a case of suspected murder under Section 302 of the IPC based on the family's complaint.

Once Ravi's body was taken to KR Hospital in Mysuru for post mortem, BJP activists staged a protest expressing outrage over their worker's death and shouting slogans against the ruling party.

A feeling of déjà vu sets in.

A 150 km from the current location and 20 days ago, Bengaluru saw politics played out in the case of RSS worker Rudresh's murder. The BJP and the RSS staged massive protests over the death. While arrests have been made by the Bengaluru police, BJP's Shobha Karandlaje, on Nov 4, accused Karnataka Minister of Infrastructure Development Roshan Baig of having a role in the murder. 

The BJP demanded his resignation and that the case be handed over to the CBI or the NIA. Karandlaje alleged that Baig was unable to tolerate Rudresh's political growth in the Shivajinagar constituency.

A protest seeking his resignation is planned on November 8, and a delegation will also head to the national capital on November 9 to meet Union Home Minister Rajnath Singh in this regard.

This is the seventh murder of an RSS worker in the state in the last two years. The RSS' media centre claims Ravi was returning after attending a meeting over the Tipu Jayanti celebrations planned by the Congress on November 10. A massive protest condemning the celebration was being planned for November 7.  Mysuru MP Pratap Simha of the BJP said, "Ravi was a BJP worker and also a volunteer for the RSS. He attended a meeting on Tipu Jayanti. It is a clear-cut design. It is a political murder. I urge the police to nab the culprits at the earliest and the government own the responsibility for this is the seventh murder." 

Simha also announced a bandh in 4 taluks of Mysuru on Nov 7.

Karnataka CM Siddharamaiah has stated that he would not change his decision to celebrate Tipu Jayanti. Now, the death of Ravi may pose as an impediment as the opposition BJP will certainly pile on the pressure. 

Last year, a clash over the Tipu Jayanti celebrations led to the death of two in Kodagu district of Karnataka, of whom one was a VHP activist. Against this background, the family of Ravi suspects murder over an accident.
Last Updated Mar 31, 2018, 6:58 PM IST