Angry lecturers hurl slippers at MLCs in Bengaluru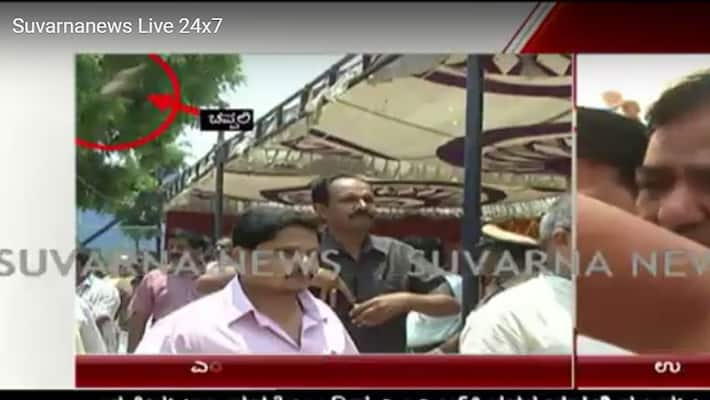 The government-appointed lecturers were angry over the state government's decision to start the evaluation of PU answer papers with the help of private teachers. 
The President of Karnataka State Pre-university Lecturers' Association, Thimmaiah Purle said, "We are staging this protest seeking equal pay, but the government is not even ready to hear our problems. It is not fair to leave us out and ask private college teachers to evaluate answer sheets."   
As MLCs Ganesh Karnik and Arun Shahapoor approached the protesters at the Freedom Park, the angry protesters shouted slogans against the council members. They asked the MLCs to walk out of the Park and while they were rushing out, some lecturers threw their slippers at them.
The protesting lecturers are urging the government to implement Kumaranaik Report which has recommended increase in basic salary of the lecturers and high school teachers.
Last Updated Mar 31, 2018, 6:33 PM IST