Andhra University bungles again, 6000 Telugu medium students get papers in English
AU usually gives questions both in English and Telugu.
Telugu students write answers in Telugu.
But this year, somebody forgot to set the questions in Telugu.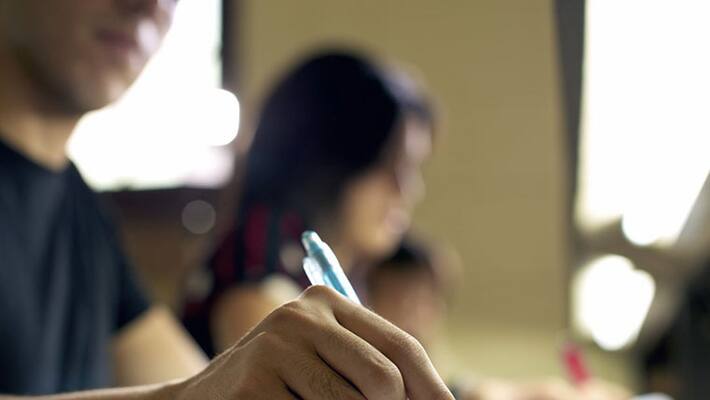 The mixup left over 6000 students, who were appearing for their exams in 75 affiliated colleges of the state, stumped, TNIE reported on Sunday.
According to reports usually, the papers have questions in both English and Telugu, which makes it easier for the Telugu medium students to write the answers in Telugu.
However, this year the paper only had questions in English - looks like somebody just forget to include the Telugu translation.
"Though we could vaguely understand the questions, it was difficult to comprehend those fully so that we could write the precise answers. Especially, the terminologies. We are attuned to the subject in Telugu. But, writing answers to these questions amid the exam tensions was very difficult. Further, the full marks was mentioned in the question as 70 instead of 100. There was so much of confusion," Teja, a student, after writing the exam told TNIE.
The students then sought the help of invigilators, who then contacted the authorities after they were granted permission helped out the Telugu students.
The AU when contacted said they had no clue how the mistake happened.
Last Updated Mar 31, 2018, 6:49 PM IST