Amma's fond memories of Mysuru
Jayalalithaa and Mysuru have a connection
Her grandfather was the doctor for Jayachamaraja Wadiyar, the King of Mysuru
Jayalalithaa visited Chamundeshwari Temple on her 63rd birthday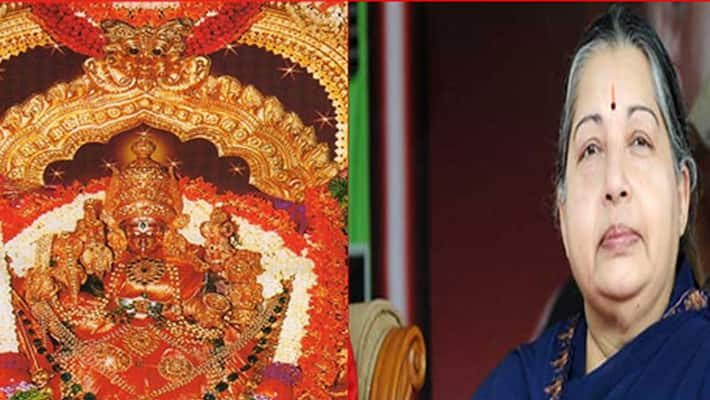 Jayalalithaa and Mysuru have a history. 


Jayachamaraja Wadiyar, the then king of Mysuru's physician was Amma's grandfather.
Her widowed mother sold the three properties that they owned in Mysuru, and shifted back to Chennai after Jayalalithaa lost her father.   According to a Times of India report, the houses were located at Saraswatipuram and Lakshmipuram.


Shortly, thereafter, Jayalalithaa joined the Tamil film industry at the tender age of 16, where she played a myriad of characters that were considered to be bold.
 
In fact, on her 63rd birthday, she chose to go back to her roots by visiting the Chamundeshwari temple. When she fell ill, her ardent supporters prayed fervently for her recovery.
Last Updated Mar 31, 2018, 6:44 PM IST