Kerala association to gift gold coins for killing stray dogs
Four persons have tragically lost their lives after being attacked by stray dogs in recent months
In last four months, as many as 701 persons, including 175 children have been injured in stray dog attacks.
In most cases, children and elderly were the victims of the dog attacks.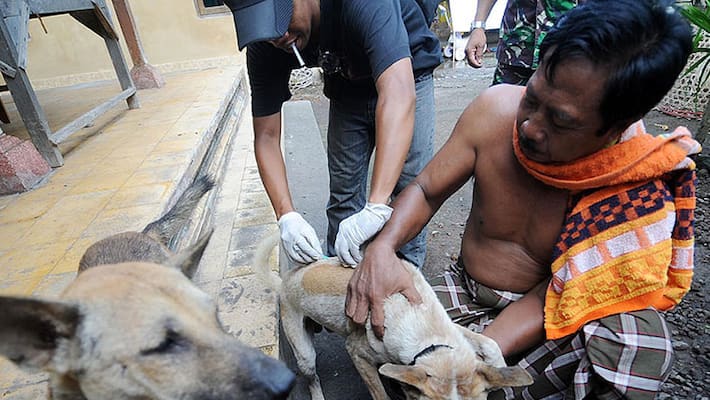 Alarmed by the increasing cases of stray dog attacks in Kerala, the alumni association of a prominent college has declared an award of gold coins to civic body authorities who kill the highest number of stray dogs before 10 December. 

The Old Students Welfare Association of St Thomas College, Pala, said the gift would be awarded to the heads of municipalities and panchayats who killed the maximum number of strays. 
"We are planning to award gold coins to panchayat presidents and municipality chairmen in the state which kill a maximum number of street dogs. Our aim is to ensure the safety of people from violent canines," James Pambaykkal, Association General Secretary, said.

The alumni association had hit the headlines recently after it distributed air guns at a subsidized rate to tackle the stray dog menace. 

Earlier, Kochouseph Chittilappilly, a Kerala-based industrialist had awarded ₹5 lakh to Jose Maveli, who is facing cases under the Prevention of Cruelty to Animals Act, for his efforts to counter the issue. 

Government figures show that four persons died in the state in the last four months from street dog attacks. Two of them were mauled to death by strays. In last four months, as many as 701 persons, including 175 children, were injured in canine attacks across the state. 
This year alone 53, 000 persons took treatment at government medical colleges for stray dog attacks.
Stray attacks between 2013 - 15      

| Number | Year |
| --- | --- |
| 88,172 | 2013 |
| 1,19,119 | 2014 |
| 47,156 | 2015  |
The latest in the list is an incident in which six members of a family were attacked by strays. The canines attacked family members while they were sleeping in a room of their unfinished house at Vakkam in Thiruvananthapuram. The injured were shifted to Government Medical College, Thiruvananthapuram. 
Last Updated Mar 31, 2018, 6:39 PM IST