Al-Ummah's bomb expert masterminded Malappuram blast
The investigators suspect the hand of Aboobacker Siddiqui behind the blast at Malappuram.
The recent explosions on court premises in Kerala, Tamil Nadu and Andhra Pradesh had a lot of similarities.
'Base Movement' must be the morphed version of Al-Ummah.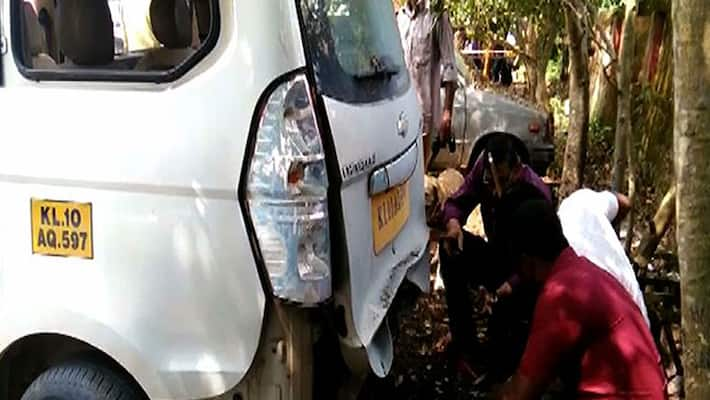 The investigators firmly believe that an Al-Ummah operative from Nagapattinam in Tamil Nadu masterminded the blasts at Malappuram and Kollam Collectorates in Kerala. 'Base Movement', also known as the Indian arm of the Al-Queda, is the new name adopted by the Al-Ummah, the police claim. 
According to police sources, they have identified Aboobacker Siddiqui, an accused in numerous terrorist attacks including the Coimbatore blast, as the mastermind behind the Malappuram blast on 1 November. Hailing from Nagapattinam in Tamil Nadu, Siddiqui, the kingpin of 'Base Movement,' which claimed responsibility for the explosion, is at large after he skipped out on parole in 2009. An expert in bomb making, he is a key operative of the Al-Ummah, a terror outfit based in Tamil Nadu which got banned for its involvement in the 1998 Coimbatore serial blasts in which 58 lost lives and nearly 200 injured . 
The intelligence agencies suspect the role of Siddiqui in many explosions in South India including the blast at the BJP office in Karnataka on 17 April 2013. Tamil Nadu police had received anonymous threats warning that the courts would be targeted after a few former Al-Ummah activists got arraigned in connection with blasts in Andhra Pradesh and Tamil Nadu. The blasts in Chittoor in AP, Mysore in Karnataka and Kollam in Kerala took place after this. 
Also read: Blast at Malappuram Collectorate; Indian Al-Queda's letter found
The investigators had questioned the relatives of Siddiqui in connection with the blast at Kollam collectorate in June this year. The explosion in a car parked on collectorate premises in Malappuram early this week was similar to that of Kollam and Chittoor. The police had also recovered a cardboard box containing a letter and a pen drive. The letter claimed that the blast was in revenge for the murder of Muhammed Akhlaq, who was mob- lynched on September 28 last year for allegedly keeping beef at his home in Dadri in UP. The incident brought shame on India, it said. The letter had the map of India printed on it and a picture of Osama Bin Laden. The pen drive had messages warning attack on Prime Minister Modi.

Also read: Kerala cops recover pen drives with death threat to PM Modi
The Kerala government had formed a special team to investigate the blast and a National Investigation Agency (NIA) team had also inspected the spot. Meanwhile, there are unconfirmed reports that discussions were on to hand over the investigation to the NIA.
 
Last Updated Mar 31, 2018, 6:31 PM IST