Dinkoist spoof on Akshaya Tritiya: 'lucky briefs'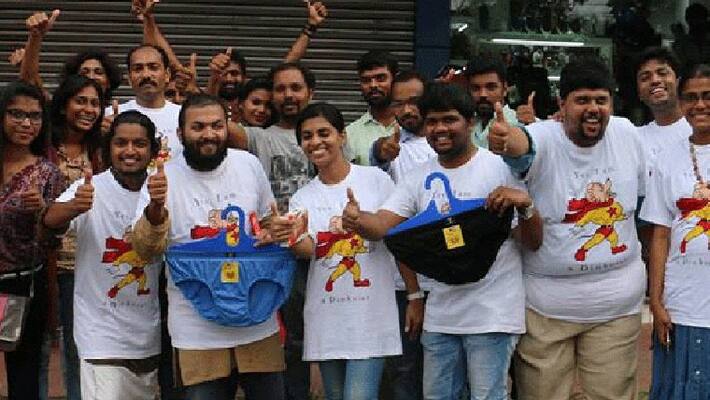 The Dinkoists are at it again!  And this time, the devotees of Dinkan have targeted Akshaya Tritiya to take a dig at jewellers and merchants who tout the day to be auspicious to buy gold.   
A group of Dinkoists gathered at the historic Mithayi Theru in Kozhikode on Monday evening sold briefs for prosperity! They were celebrating 'Akshaya Jetteeya' a parody on Akshaya Tritiya.
Read More on Dinkoism: Super mouse devotees and the grand parody religion mela
 First, the Dinkoists inaugurated the programme by exchanging brief packets stuck with stickers of Dinkan among themselves.  Buying 'Jetties' (briefs) on the auspicious Akshaya Jetteeya day will bring good luck, they told the curious crowd that gathered there. 
In Kochi they celebrated the 'Akshaya Jetteeya' and 'Konaka Tritiya' by selling " undies that can cover the shame of corruption and communalism."

 
Dinkoism, a satirical religion that originated and propagated through social media consider the fictional super mouse  'Dinkan' as their supreme god. 
Last Updated Mar 31, 2018, 6:58 PM IST