AgustaWestland chopper soon to be at Siddaramaiah's service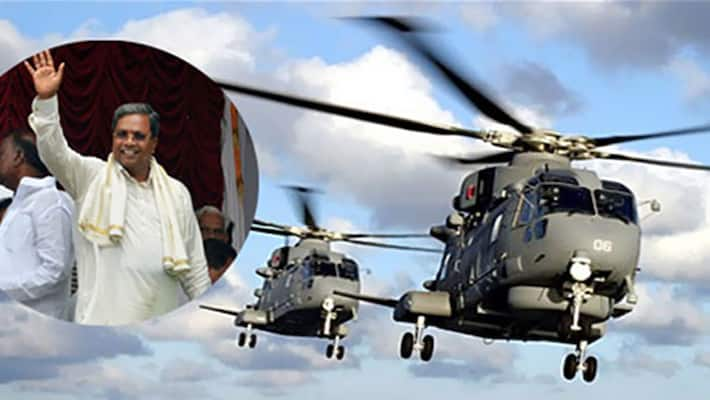 The Agusta chopper deal has put the Congress party in a spot as it has been accused of misappropriation in the deal. But the party in the state has decided to take the Agusta chopper for wet-lease (the helicopter must be kept ready for the use, whenever summoned), for the official use of the Chief Minister.
The lease also includes an obligation– whether flying or lying idle, the government should pay for the service and its maintenance.
The service of Agusta chopper was cancelled in the state in 2011.
The tender process is in the final stage with OSSR Management Agency, which has come forward to provide the chopper service to the state.
The Agusta chopper was booked for the official use in the state when B S Yeddyurappa of BJP was the Chief Minister. The chopper was being used officially between 2009 and 2011.
The government should cancel the tender process immediately. It is not right to give the bid to get AgustaWestland chopper for lease, as the issue is in the court, said the Leader of the Opposition in Karnataka, Jagadeesh Shettar.
It will create a wrong impression about the state government, he pointed. 
Last Updated Mar 31, 2018, 6:35 PM IST