After ₹550-crore wedding, I-T sleuths have 16 questions for Reddy
The lavish wedding has been criticised widely.
Reddy spend 40 months in jail in illegal mining scandal.
He was released on bail.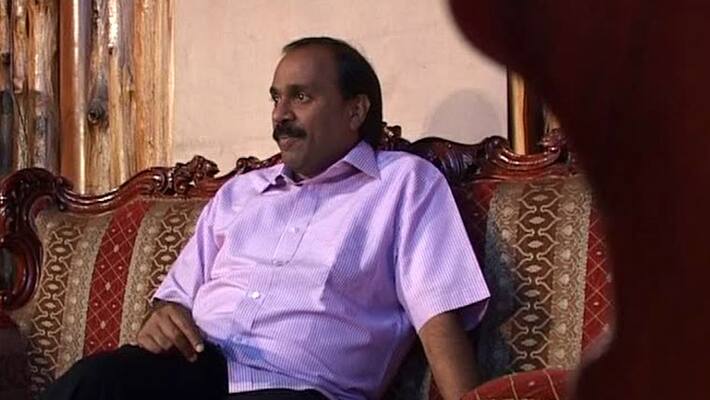 The ₹550-crore wedding of former Karnataka minister and mining baron Janardhana Reddy's daughter has finally caught the eyes of the income tax officers, who have sent a questionnaire containing 16 questions to him.
In the three-page notice, Sanjeevkumar Varma, Assistant Director, IT Department, Bengaluru has asked the details of the expenditure incurred during the marriage.
Janardhana Reddy had already submitted the accounts authorised by Chartered Accountant. However, the IT department has asked him the explanation in the given format.
Here are the 16 questions:
What were the various functions during, before and after the marriage and how many guests attended these events? Furnish the details of these expenditures.
What were the programs managed by event management in the above functions? Furnish details.
If any amount is paid to any individual for the entertainment during the said function. If yes, give details.
Give details of other expenditure incurred or likely to be incurred for the following mentioned heads in the said functions: catering, tents, flowers including decoration, light and sound, entertainment and music, transportation, accommodation, security, venue, photography & videography, religious functions expenses, payments made to pujaris etc, any other incidental expenses.
Give details of the wedding card cost.
Give details of jewellery, dress material, personal wear and other valuable purchases, made by you and your family members and close relatives for the wedding, including sources for the same. Please furnish the details of vendors particulars (name, address, contact number), from where the purchases were made.
Give details of all bank accounts including credit/debit card from which payment has been made.
If cash paid, explain the source, due payments, and details of persons who received such cash payments.
Whether any payment is made other than cash/banking, give the details and source.
Any other incidental expenditure made in cash/banking or otherwise, give the details and sources thereof.
Give details of returns/gifts distributed to the guests and members of the family.
Give details of outstanding payments as on 17-11-2016.
Please provide details of persons with full address and contact number who have coordinated for the function.
Please furnish the copies of estimates provided by various services/programs for the function as appeared in question 1
Any other related information
At the end of your submission, please certify that the information is furnished after due verification and that the information provided is true and correct to the best of your knowledge.
Last Updated Mar 31, 2018, 6:49 PM IST