Actress, husband apprehended for 100 crore real estate fraud
Dhanya Mary Varghese was a prominent actress in Malayalam movies.
The actress got married to John Jacob an actor turned businessman in 2012.
Post her marriage the actress had quit movies.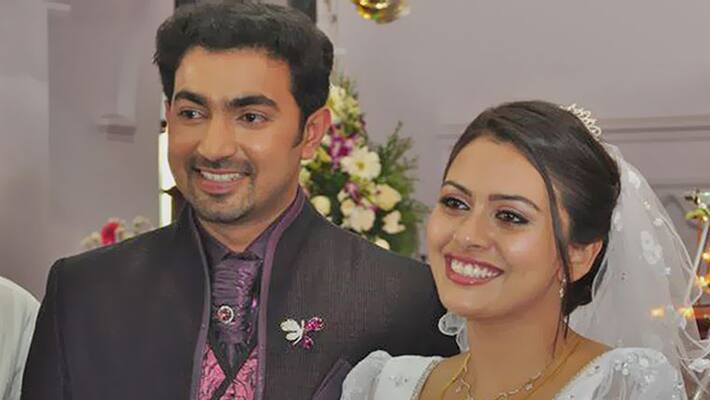 Actress Dhanya Mary Varghese, her husband John and his brother Samuel were detained by crime detachment officials from Nagercoil in Tamil Nadu in connection with one of the biggest real estate fraud in the state.

The trio was on the run ever since investigators registered a case against them for swindling customers to the tune of 100 crores offering them apartments at attractive rates. 

John's father, Jacob Samson, had been running real estate business under the name 'Samson and Sons Builders and Developers Limited' in Thiruvananthapuram for past few years. 

Last month, Samson was arrested following complaints from customers that he had collected money from them promising to build flats. However, both his sons, who were also directors of the company escaped arrest and went into hiding along with John's wife, Dhanya Mary Varghese. Since then crime detachment officials are probing the role of the actress in the case. 

Reports say all three were taken into custody from a relative's home in Nagercoil from where they were trying for bail. 
Last Updated Mar 31, 2018, 6:41 PM IST