My words were twisted, says Achutanandan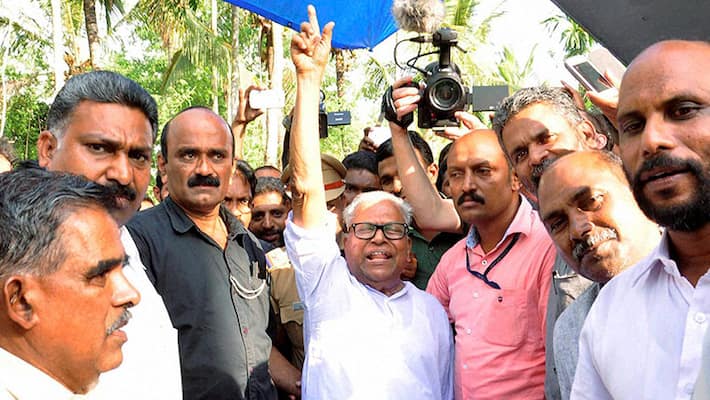 A report in an English daily had today quoted Achutanandan the as stating that "People want me to become chief minister. But everything has to be decided by party leadership and the LDF."
"What I had said was the future chief minister will be decided by the party leadership. My words have been twisted.
"I had told the journalist who had asked me who will be the next CM , that 'my party will decide'. But a totally contrary report has come out. Words which I have not said have been put into my mouth. That is a roguish act and people should see it that way," Achutanandan told reporters at Kozhikode.
Meanwhile, some television channels also aired the supposed audio clippings of the report released by the newspaper.
Meanwhile, KPCC President, V M Sudheeran, said in a Facebook post that Achutanandan was harbouring dreams of becoming the CM again and that has come out in the open. "He cannot escape by blaming the media," he said.
Last Updated Mar 31, 2018, 7:05 PM IST