Interview: Nikhil talks about his debut release 'Jaguar'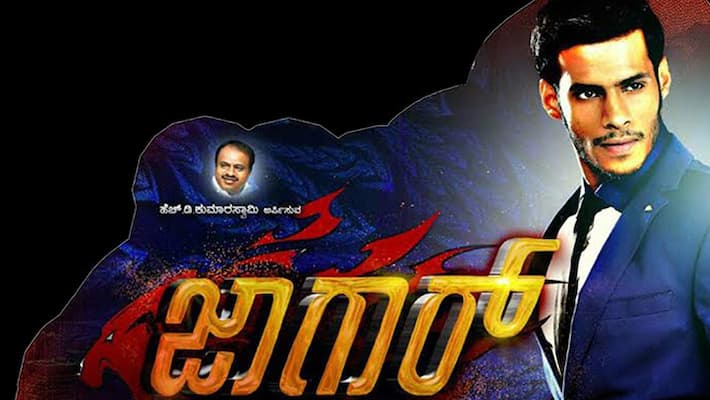 KP: How do you feel about your debut film Jaguar?
Nikhil: Well, even established actors go through a lot of stress when their movie is all set to be released, and I just started. Jaguar being my debut film, you can imagine the stress that I am going through right now. The movie is releasing, and I can't tell you how excited I am, particularly to know how the audience will react to Jaguar. But the whole team behind Jaguar has worked hard, and I am sure our efforts will be appreciated. 
KP: You hail from a highly influential political family then what made you switch to Tollywood?
Nikhil: The film industry is a highly attractive place to work at, and I have always wanted to be a part of this fraternity. My father - who is a movie producer - has always been an inspiration for me and has always encouraged me to give my best to the industry.  
KP: Are you planning to use this fame to fulfil your future political aspirations?
Nikhil: I don't think I need to do all this just to enter into politics; my family background itself is enough for me to craft my political career.
KP: Since your film has been named Jaguar, has it got anything to do with the luxury car brand Jaguar?  
Nikhil: The movie has nothing to do with the car brand. However, it has all the elements which make it as classy as the name. The chasing scene shot in Bulgaria is outstanding, and I am sure people will like it. I particularly like the second half and the climax of the film.          
KP: So what is the story?
Nikhil: To be frank, the story is the real hero of this movie. The story is about education and a medical scandal which conveys a strong message to society. I can assure you that such a story has never been filmed in South India.
KP: There are rumours that you have already started woking on your second movie 
Nikhil: Yes, the shooting starts from 16th December as that date is my father's birthday. Even Jaguar was launched on December 16th last year. Surendra Reddy is directing the movie. It will be released both in Kannada and Telugu. But most of the stars are Kannadigas.
Last Updated Mar 31, 2018, 6:57 PM IST