9 months on Sharjah terrace makes Keralite richer by ₹1000000
Homeless Indian living on a terrace and desperately trying to return home in Kollam, Kerala.
Earlier he was living in company accommodation and after the contract got over they refused to return his passport.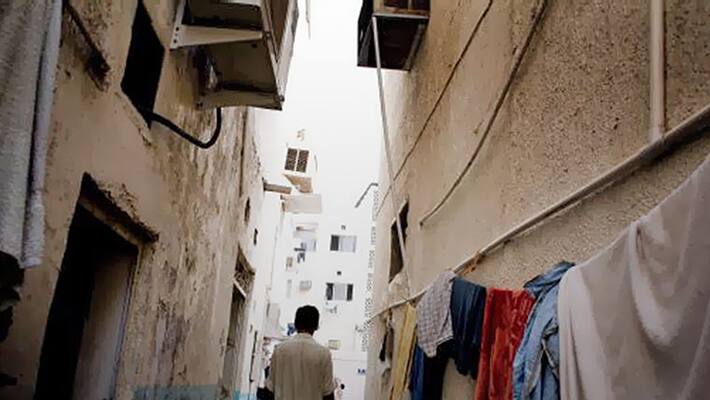 After spending nine months living on a terrace, Sajeev Rajan, the Indian electrician finally found some solace after a compatriot decided to extend a helping hand. 
According to a report in Khaleej Times, acting on their previous report about this jobless and homeless Indian living on a terrace and desperately trying to return home in Kollam, Kerala, an Indian philanthropist travel to Ajman, Sharjah from Muscat, Oman, to help the electrician. 
Sajeev has been given AED5,000 to meet his immediate need and also the generous philanthropist has promised to transfer ₹10,00000 in his bank account in India.                 
Also, the Indian embassy in UAE and some social workers have reached out to Sajeev to give moral and material support who has been living in a deplorable condition on a terrace of a residential builiding. 
The previous report mentions that Sajeev was living in a company accommodation for two years till his contract got over. When he approached his employers to relieve him from his services and let him go home, they refused to clear his dues and kept his passport with them. Since then he is living in a terrace trying to find his way back home. 
The generous man who came forward to help is Dr K T Mohammed Rabeeh Rabeeullah, chairman and managing director of Shifa Al Jazeera Medical Group, a healthcare conglomerate. 
The Indian embassy is also working on to help Sajeev as his previous employers have visited the embassy and have agreed to return his passport and cancel the visa. Khaleej Times reported that the consulate is considering to give him temporary accommodation. 
Last Updated Mar 31, 2018, 7:01 PM IST