750 ambulances in Karnataka to have GPRS,Google Maps
There are allegations that ambulance drivers harass patients.
The movement of the ambulances will be tracked.
In the first month, the government will be fitting 80 ambulances.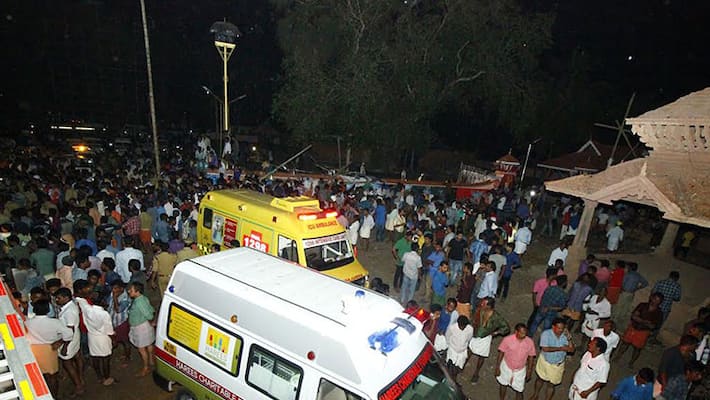 The project is being taken up on pilot basis after allegations that drivers often would harass the patient or the family while ferrying them to hospitals. The plan is to track the movement of the ambulances and ensure that the patients brought to the hospital without any hassle.
In the first month, the government will be fitting 80 ambulance with the trackers. The officials say this is being done to take the patient at near by hospital much delay, in this system  the ambulance will be tracked from master control room to avoid any commotion and scam.
Abhinav, spokesperson of 108 Arogya Kavacha, Ambulance Service said, "The budget has already been approved and tenders were also finalised. At first we will roll out 80 ambulance with advance technology. In a months time, all our ambulance will be powered with GPRS and Google maps. The drivers when they get a call can take the patients to nearby hospital, and they will be guided through Google maps to the nearest hospital. The drivers cannot take the patients to hospitals they wish as they will be monitored."  
MN Shreehari, traffic expert who welcomed this move said, although this idea is good to save lives, the government should also improve roads as there are lot of potholes in many areas and few roads are very narrow. "Zipping an ambulance through this tough situation avoiding narrow roads potholes is itself a task," he said.
Karnataka Health Directorate which had received few complaints with regard to ambulance mafia where the drivers use to take patients to few private hospitals after striking a deal with hospital administration wanted to streamline ambulance service.
"We worked on this project and this will on roll in few weeks. This process will help a patients during emergency to go to nearby specialty hospital where the emergency will be addressed in quick time," said PL Nataraj, Health Director, Karnataka State.
Last Updated Mar 31, 2018, 7:01 PM IST