13 including 7 temple officials arrested in Kollam fire tragedy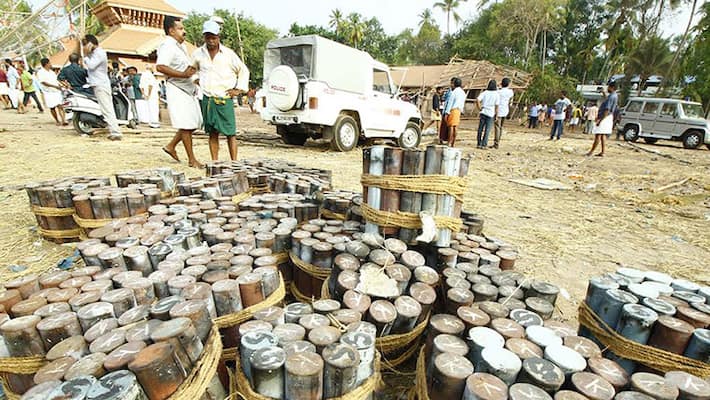 Arrests in the Kollam temple temple tragedy rises to 13. Crime Branch Police officials are questioning the accused including seven managing committee members of the Puttingal Devi Temple, who surrendered early today after going absconding since the fireworks tragedy that claimed 109 lives.
The temple trust President, Jayalal, Secretary, J Krishnankutty, Shivaprasad, Surendran Pillai, Ravindran Pillai, surrendered before the Crime Branch police, two others -- Surendranathan Pillai and Murugesan -- were picked up by police here this morning.   
Police said, "they are being questioned" and a case had been registered against at least 20 persons, including the managing committee members and contractors of the fireworks display that went awry on early Sunday.
The authorities of the 100-year old Devi temple had gone absconding soon after the ghastly tragedy, that also left more than 350 people injured.
The Crime Branch had registered a case under Section 307 of the IPC (attempt to murder), 308 (attempt to commit culpable homicide) of IPC and under section 4 of Explosives
Substances Act in connection with the accident. Gross violation of norms and use of banned chemicals led to the Puttingal tragedy, a top explosives official had said yesterday as a case of attempt to murder was filed against six persons, including temple officials.
The Kerala High Court will hear the plea for a ban on cracker bursting and fireworks display in temple functions later this afternoon.
Last Updated Mar 31, 2018, 6:56 PM IST