Strays kill 90-year-old man; people start mass culling in Kerala
People of Varkala killed 30 street dogs after a group of strays mauled a 90-year-old man to death on Wednesday
He is the second victim of stray dog attack in the state this year
A 65-year-old woman died in August after 50 dogs attacked her at a beach near capital city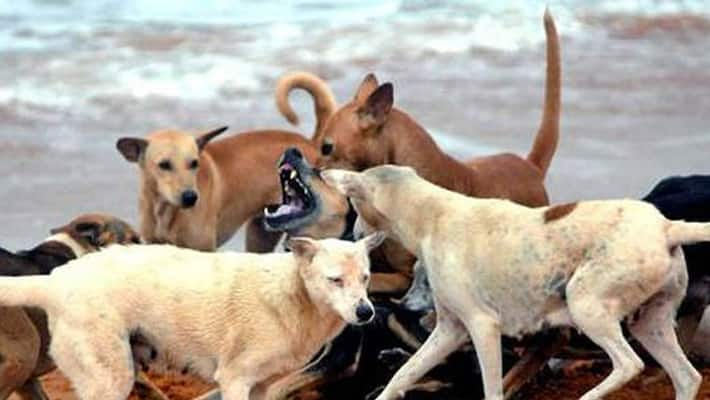 Outraged by the killing of a 90 year-old-man at Varkala in Kerala, people took  law into their hands and culled 30 dogs in public on Thursday. Meanwhile, the state government ordered civic bodies to implement animal birth control (ABC) on a war footing and rejected Union Minister Maneka Gandhi's call to impose Kerala Anti-social Activities Prevention Act (KAAPA) against those killing canines. 
 
Also read: Maneka wants 'goonda act' against those who kill dangerous strays
 
A pack of dogs attacked Raghavan, a native of Varkala on Wednesday morning, while he was sleeping on the verandah of his house. Though he was admitted to Medical College Hospital in Thiruvananthapuram, he succumbed to his injuries. 
 
This is the second death in the state following an attack by strays this year. On 20 August, a pack of 50 dogs mauled a 65-year-old woman to death at Pulluvila beach near the capital city. 
 
Read more: Elderly woman mauled to death by stray dogs in Thiruvananthapuram
 
Following this, state government decided to implement mass culling of violent strays by injecting poison but withdrew its decision following protest from animal rights activists. 
 
Stray dog attacks are on the rise and, several instances are being reported from across the state on a daily basis. According to the report of the panel appointed by Supreme Courts to study about stray dog menace in the state, street dog population in Kerala is estimated at 2.5 lakhs and more than one lakh stray dog attacks were reported in 2015-16. 
 
District wise list of stray dog attacks reported in 2015-16

Thiruvananthapuram - 5,948
Kollam - 3,670
Pathanamthitta - 2,892
Alappuzha - 2,967
Kottayam - 1,614
Ernakulam - -2,050
Thrissur - 2,044
Palakkad - 4,916
Raghavan is the tenth victim of the stray dog attack in the state this year. Almost 70% victims of stray attacks are children and senior citizens. 
 
Last Updated Mar 31, 2018, 6:56 PM IST